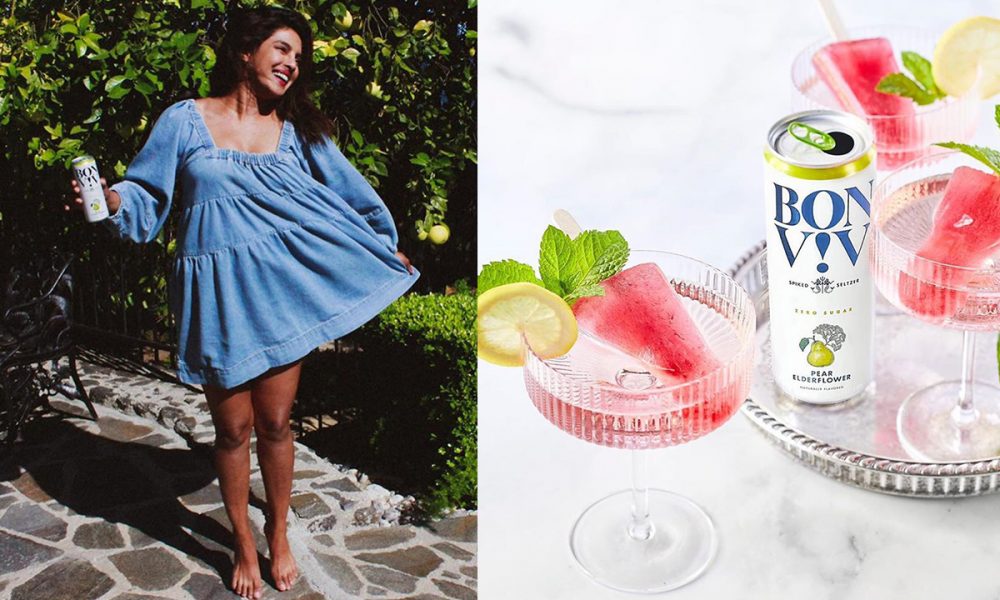 International sensation Priyanka Chopra has announced that she has been made the new Creative Advisor for BON V!V. She has teamed up with the organisation to create an amazing summer brunch box. A part of it gains will further be donated to CARE, an organisation which aims to fight poverty.
While posing with the sparkling alcoholic drink in one of the images, Priyanka on her Instagram, wrote, "Today calls for cheers! I am thrilled to announce that I am the new Creative Advisor for @bonvivspikedseltzer. ?? "
https://www.instagram.com/p/CDO2x2-D3Fh/
She further mentioned that she is also launching her signature cocktail titled, 'make me blush', "We have some fun things on the horizon, including my new signature summer cocktail "Make Me Blush. Swipe → for a little teaser! ? We also put together a Bon V!V Summer Brunch Box and a bubbly kit so you can create "Make Me Blush" at home. Click the link my bio to get yours & enjoy!"
The summer brunch box by BON V!V will feature all the ingredients required to make the actress' signature cocktail like a mint garnish, hibiscus tea popsicle, lemon wheel and BON V!V Pear Elderflower Spiked Seltzer.
While speaking about the cocktail the global diva mentioned that she has always appealed to the idea of her summer drink to look pretty and fun. She also mentioned that she was thrilled to add a popsicle in the drink as it gave it a perfect summer vibe!