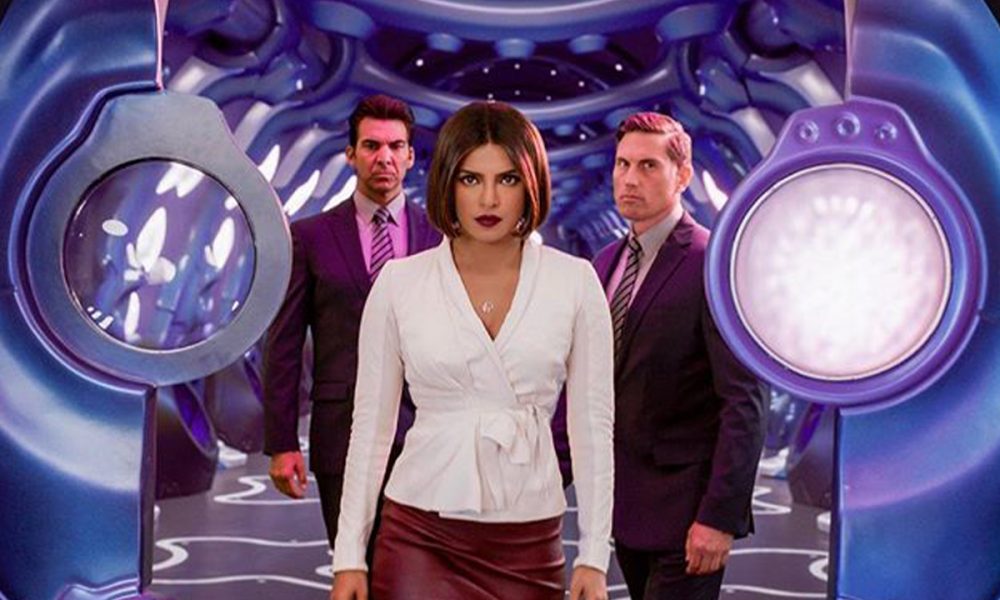 Source: Instagram
Global sensation, Priyanka Chopra has finally shared how her character is going to look like in the upcoming superhero film 'We Can Be Heroes'. Directed by Robert Rodriguez, who is most popularly known for his 'Spy Kids' franchise, this film is also going to be a children's film. Priyanka will be seen playing the role of  'Ms. Gradenko'.
The actress shared a series of stills from the film. She could be seen flaunting a bob hairdo while being dressed in' formalwear. She captioned the post, "Wohooo! It's finally here! Presenting the first look for – We Can Be Heroes!!!! It's directed by the incredible Robert Rodriguez, and is coming to Netflix on New Year's Day!!!
A kid's classic. Robert pretty much created this genre of movies. I'm so excited about introducing you to the tangled world of my character. More on this coming soon…  "
See the pictures here:
View this post on Instagram
The film will also feature Game of Thrones and Narcos fame Pedro Pascal along with Christian Slater, Sung Kang, Boyd Holbrook, Taylor Dooley, YaYa Gosselin and so on.
It is scheduled to premier internationally on Netflix on 1 January 2021.