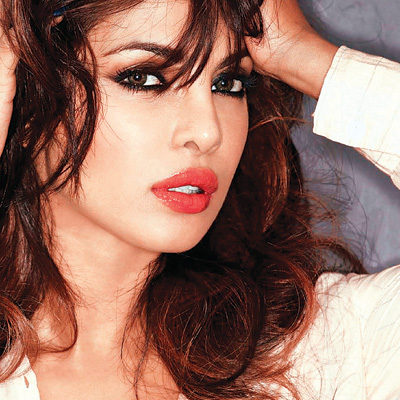 Priyanka Chopra who has set her eyes on world domination has an active career in Bollywood and Hollywood entertainment industry. At the TIFF Soiree Red Carpet in Toronto, Priyanka told Canadian Broadcasting Corporation (CBC) It's not easy – when you come into entertainment being a woman. You've got to pull your socks up for a fight.
TIFF Soiree, an annual fundraiser that kicks off the 42nd year of the festival. TIFF's new campaign 'Share Her Journey' is an initiative to increase participation, skills, and opportunities for women behind and in front of the camera. Priyanka Chopra who attended the festival as Guest of Honor shared her journey with the attendees.
"It's not easy – when you come into entertainment being a woman. You've got to pull your socks up for a fight," Priyanka told CBC on the red carpet on Wednesday in Toronto.
The international icon and Share Her Journey ambassador shared her industry expertise at the Toronto International Film Festival and her and her involvement with philanthropic works as UNICEF Goodwill Ambassador. "No one's going to hand it out to you, whether it's credit, whether it's parts, whether it is the ability to make movies," she said, pointing to "Wonder Woman" director Patty Jenkins, the first female director for a studio superhero movie.
The Indian Film industry actress took the stage in a stunning black halter gown. Snippets from the conversation were put out by the official Twitter handle of TIFF.
"My role in 'Quantico' was not written for an Indian girl," she said, also adding: "I've had people take away films from me because I might not have agreed with them."
"When the opportunity came my way, I saw it as an opportunity to break the ceiling for actors that look like me… Once I was asked not to be a part of a cast because I was too ethnic… I didn't realize how hard it was until I came to North America," said the Miss World 2000.
The actress is currently busy with her Hollywood film projects titled 'A Kid Like Jake' and 'Isn't It Romantic' and TV series, 'Quantico' Season 3.
In Bollywood, she has signed Gustakhiyan, a Sanjay Leela Bhansali film. In the film, Priyanka will play writer-poetess Amrita Pritam.