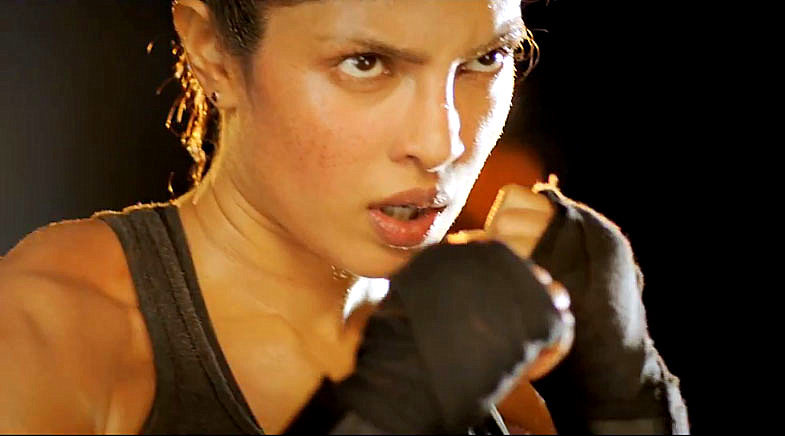 Ever since Daniel Craig decided to put playing James Bond 007 on hold, there have been all kinds of rumours floating about a new Bond. But what has caught our eye is the way Hollywood's new Indian star Priyanka Chopra is being hailed as a good choice for playing a female Bond. And she isn't averse to the idea of a lady Bond.
Recently, the UK-based website Refinery 29 even quoted the Qantico gal saying, "And not Jane (Jane Bond). She should be James Bond, and she should be able to sell it. Why not?"
Though Priyanka is not the only Indian actress whose name has been speculated for a Bond movie. After Shilpa Shetty won Celebrity Big Brother, her then publicist Dale Bhagwagar had told a British journalist from Daily Mail that if an Indian actress could play a Bond girl, it could be Shilpa Shetty.
The PR guru's comment received a lot of publicity when it was picked up by various blogs and websites, some of which carried out opinion polls with a list of Indian actresses to choose from. And Shilpa indeed topped the charts.
The bigger surprise came when a few months later Daniel Craig in an interview to NDTV Movies, echoed Dale's words, stating, "I think she (Shilpa) looks great and has a killing figure, just right for a Bond girl". Coincidentally, during Shilpa's Big Brother win, the same public relations guy handled the media for Priyanka's too.