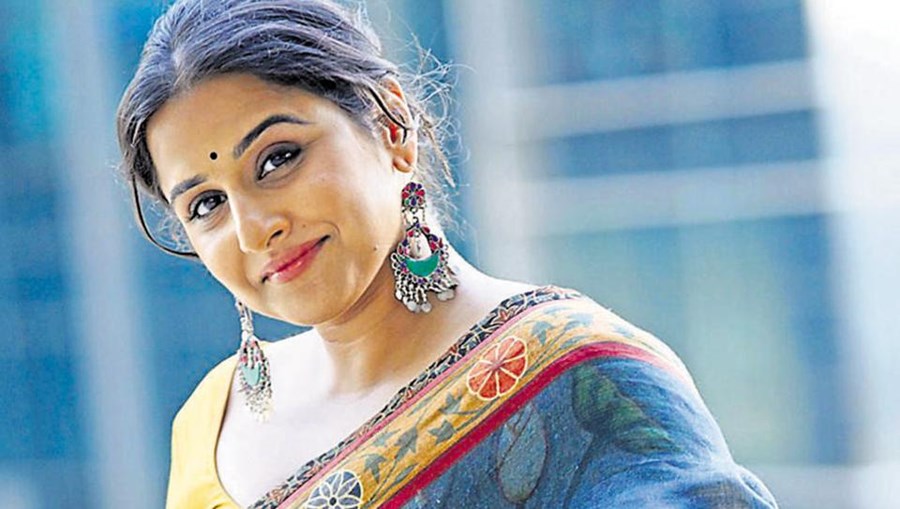 Actress Vidya Balan attended a press meet to celebrate success of her recently released film 'Tumhari Sulu' on Wednesday in Mumbai. During media interaction, Vidya said that she is not a pressure cooker to feel a pressure.
When a reporter asked Vidya after success of 'Tumhari Sulu', whether she is feeling any pressure delivering good films in future, to that in typical 'Sulu' language, Vidya replied, "I am not a pressure cooker. More than that, I feel I am restless and I get bored quickly so each time, I try to do something different so at least I can entertain myself and that's the reason I each time I want to play different characters and I am glad that I got the opportunity to play those characters."
When asked her opinion about film achieving 100 crore or 200 crore benchmark, Vidya said, "I don't think about my film achieving 100 crore or 200 crore mark and I also don't understand the funda behind it. I feel more than anything return on investment is important and if we are getting profits on it then there is no better thing than that. I feel each film can't do business of 100 crores and some films have ability to go beyond that"
When asked her what's formula to make a successful film, Vidya said, "I don't know the formula to make a film hit or a super hit. If I had the idea then I would have followed that with my each film. I don't think there is any particular formula and I feel sometimes that magic happens. When you make film with honest intension then outcome is always good but I feel entire team associated with the film should honestly involved in the film and if only one person does that then it doesn't work out in the favour of the film"
When asked Vdiya whether she is open to work in web series, she said, "If anything interesting comes up my way then I will definitely work in web series. I think you can express yourself in 30 seconds of ad, short film, full length feature film or in a web series and today it's satisfying that there are no obstacles to express your story when it comes to format. If your content is good the audience is anyway going to appreciate it irrespective of the format"
After release of 'Tumhari Sulu', the pirated version of the film also came out, expressing disappointment about it, Vidya said, "I feel very angry and sad about it. I always urge people not see pirated version of the film. The film anyway releases after 8 week on television and other authorized platforms. Audience should watch film in theatres and that's when they will enjoy the film"
Talking about her upcoming projects, Vidya said, "As of now, I haven't decided about what I am going to do next. In coming 2-3 week, I will be able to take that decision and subsequently announcement will happen about the same"
The Vidya Balan starrer has been doing well at the box office. The film, which released on November 17, has managed to collect Rs 16.56 crore so far.