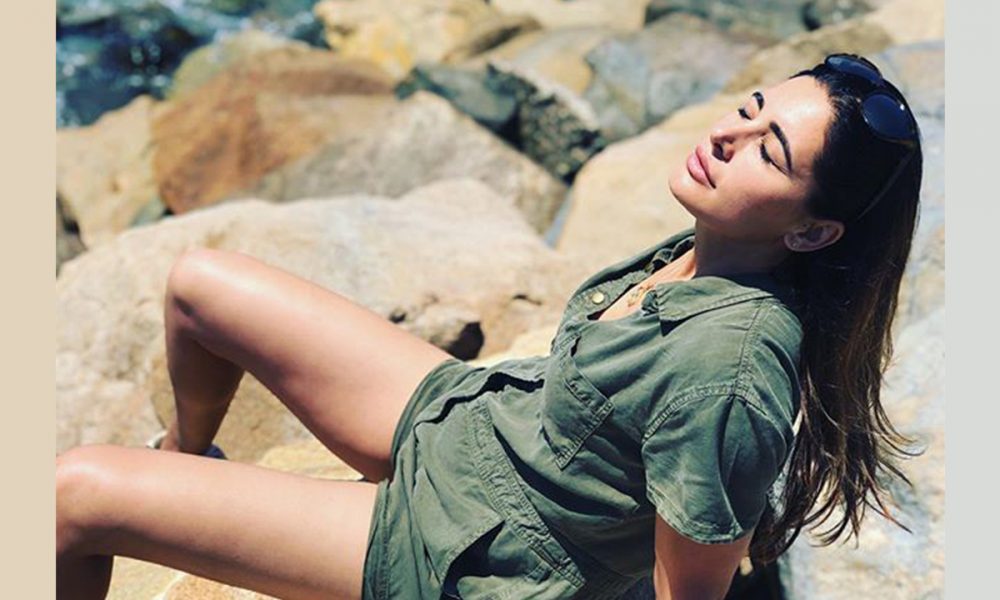 Source: Instagram
As the coronavirus led to the initiation of the lockdown in various parts of the world, model cum actress Nargis Fakhri has been utilising the time to live her best life. As per her recent posts, the 'Rockstar' debutant can be seen travelling in various parts of the United States, trying out new things and simply being herself.
During early May this year, she posted some adventurous pictures of herself from the coastal city in Orange Country, San Clemente, situated in California. She captioned her post, "grateful to be #quarantined in Los Angeles. I think i have explored more in these last two months than i have in 2 years. "
https://www.instagram.com/p/B_ssobygrSA/
https://www.instagram.com/p/B_tPMQtg_Bw/
She was also seen riding a bike in the area that she made a post about. She wrote, "10 mile bike ride plus 7 mile hike today. Life is looking pretty good today. ☀️"
https://www.instagram.com/p/B_tPuYsg2hK/
While being in the Orange Country, she also went to Laguna Beach for a Kayak Ride. She wrote alongside a video, "Synchronized kayakers. Haven't been kayaking in ages. Good workout & fun."
https://www.instagram.com/p/B__HMrKgIzh/
Nargis also travelled to Corona California, where she could be seen soaking the sun while enjoying a mud bath which is considered to be good for the skin. She talked about it and said, "Make sure to detox your life every once in a while. Out with the old & bringing in the new.
#redclaymudbath great for detoxing & healing the skin.
#vitamind good to feel good and boost that immune system.
Had a great day with @tyleraryai & my momma at @glenivy_spa"
https://www.instagram.com/p/CCFC-vFgcHQ/
The 'Main Tera Hero' actress also travelled to New York where she could be seen having a heartfelt time in the picturesque city while dressing fancy.
https://www.instagram.com/p/CDZR71_gK4Q/
https://www.instagram.com/p/CDZSiQbgQRe/
https://www.instagram.com/p/CDfChUDASL9/
The adventure doesn't stop there! She also learnt how to shoot a shotgun and flaunted her skills through a shooting range in New Jersey. See it here:
https://www.instagram.com/p/CEkn7JkgoCJ/
As per her most recent post, Nargis was last seen having a fun trek at the Joshua Tree National Park in California with her boyfriend Justin Santos, a chef from New York.
https://www.instagram.com/p/CE-JF7igcTY/