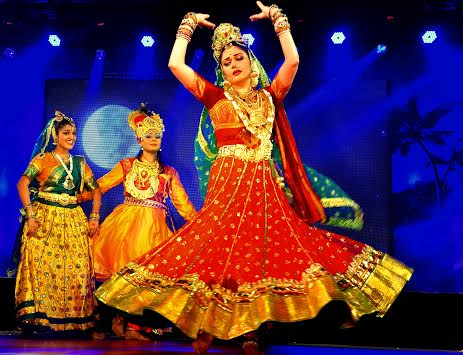 Mumbai: Gracy Singh who has been known for her classical form of dancing and has been touring the country promoting this dance form at its best recently had a smashing performance in Raipur.
The dance theme was that of Radha Krishna called " Dance of divine love,The dance was presented in three forms being Bharatnatyam,Garba and Kathak.
It is believed that Krishna enchants the world but the one person who enchants him is Radha.
The shoe kept the entire audiences of many young souls hooked as well.
It depicted the coming together of the common soul with the universal soul common sould being that of Radha's and the universal soul of lord Krishna.
Gracy Says " it was most challenging to play Radha that to live on stage when you have to be seamless with your performance but its always a pleasure to see the audiences enthralled and to watch the youth as glued to it."