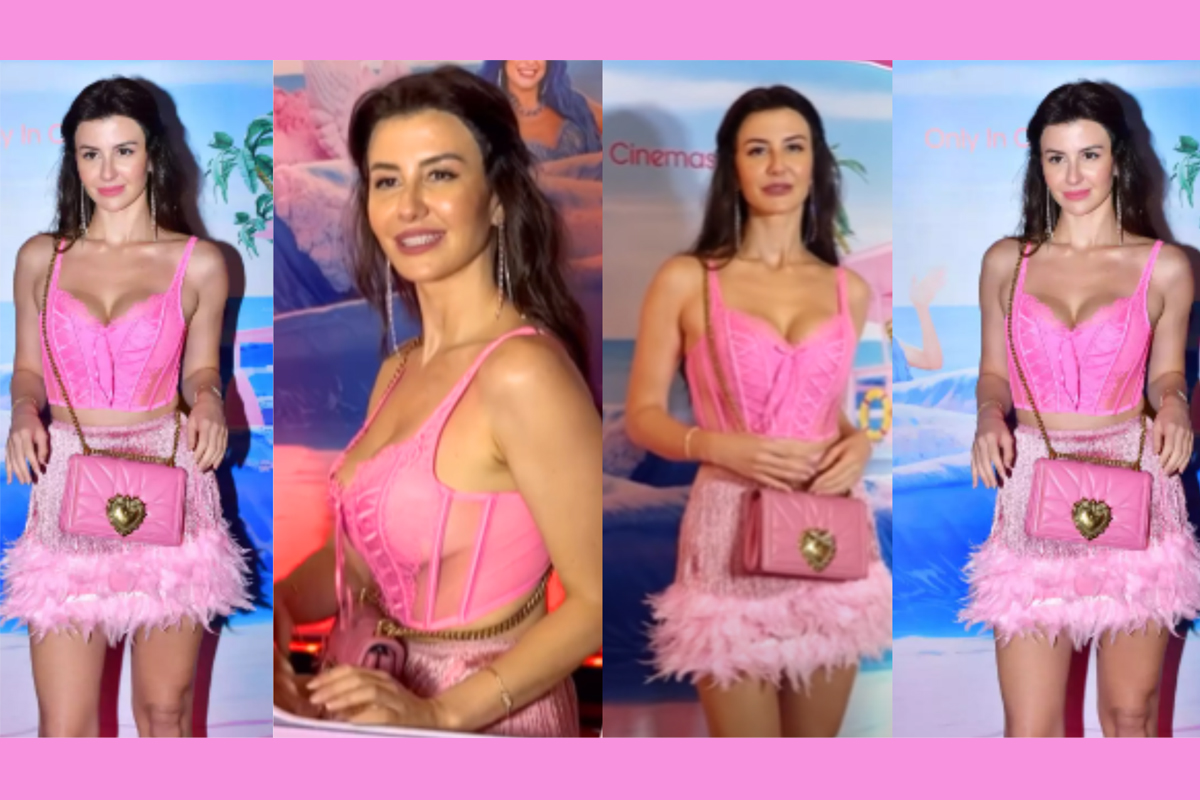 Photo: Instagram
Get ready to unleash your inner Barbie as Bollywood goes gaga over the upcoming Barbie movie, hitting screens on July 21, 2023! The fever is spreading like wildfire, and our beloved film industry is jumping on the Barbie bandwagon with a Bollywood twist. Yesterday Night there was an exclusive Barbie Premiere Night where the entire tinseltown made their presence. This star-studded Barbie Premiere Night was truly a sight to behold, but it was the stunning presence of Giorgia Andriani that stole the show and left everyone in awe.
The red carpet affair was transformed into a fairytale wonderland as Giorgia Andriani made her grand entrance. Her choice of outfit perfectly complemented the Barbie theme while adding her own unique flair to the ensemble. The hue of pink she donned beautifully accentuated her radiant complexion, making her look like a living, breathing Barbie doll.
View this post on Instagram
Giorgia donned a perfect Barbie look where she wore a bright pink cord-set top which had a plunging deep neckline along with that she chose for a light pink mini skirt. With lovely ruffles attached at the bottom, it gave the outfit a playful and flirtatious vibe. The mesmerizing mini skirt was the epitome of Barbie-esque charm.
View this post on Instagram
To complete her captivating look, Giorgia Andriani made some thoughtful choices in terms of styling and accessories. She opted for sleek, silver stiletto heels. Along with a mini pink sling bag. Her choice of minimalistic jewelry, including delicate silver bracelets and long earrings, allowed her outfit to remain the focal point. Her hair was styled in loose waves, while her makeup was kept fresh and radiant. Rosy pink blush and a pop of pink lipstick perfectly harmonized with her ensemble. Giorgia definitely grabbed the limelight for the night.
We can undoubtedly say that this outfit beautifully complemented her skin tone and evoked a charming, girly vibe reminiscent of a classic Barbie doll. Giorgia Andriani's choice of style has left an indelible mark on the hearts of all present, making the night one to remember. Do let us know how you liked Giorgia Andriani's Barbiecore look.