Bollywood's leading lady Deepika Padukone has emerged as the most talked about Indian celebrity on Instagram.
Asia's most followed woman on Twitter, Deepika Padukone is also the most talked about Indian Celebrity with a whopping 2 million mentions on Instagram.
With more than 75 million followers across social media, Deepika Padukone has the most number of genuine followers on Twitter.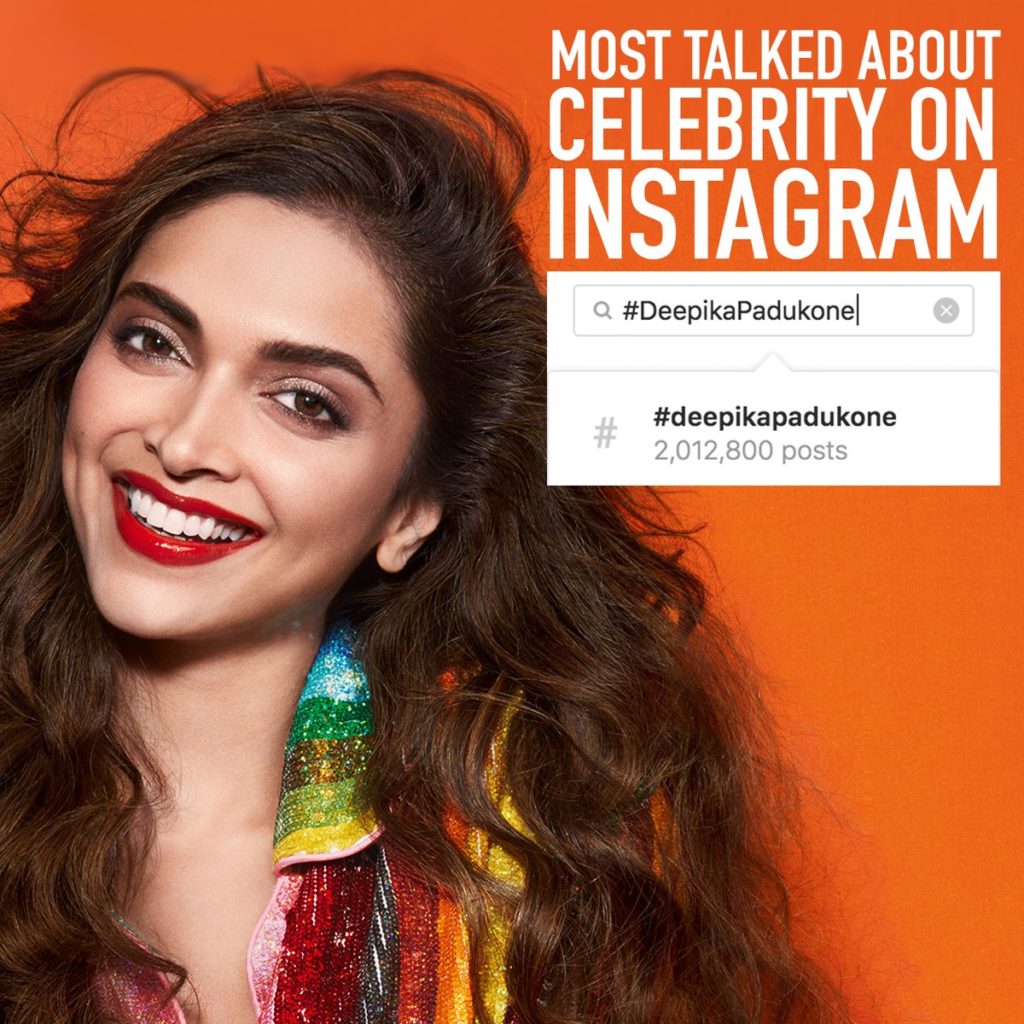 A fan page of Deepika Padukone took to Twitter to share, "[email protected] is the only INDIAN to have more than 2 Million plus mentions under her name. Jab Deepika naam ka raag laage, to Instagram pe bhi Aag laage".
The actress is seen grabbing eyeballs with every stunning appearance on her outings.
Deepika Padukone began the year with a bang with one of the most epic magnum opus in India. Reigning not just people's hearts but also the box office, Deepika Padukone is touted as the Queen of 100 crore club after the humungous success of Padmaavat.
The actress was also the most talked about celebrity on Twitter during the release of Padmaavat beating her co-stars Ranveer Singh and Shahid Kapoor.
Deepika Padukone not only won hearts of the audience but also garnered rave reviews for her apt portrayal of the Rajputani Queen Padmini.
Currently, Bollywood's leading lady Deepika Padukone has emerged to be youth icon having global imprints.
Being touted as a crowd puller, Deepika Padukone owns the 100 crore club with 7 films in the club. The actress' last release shattered the box office minting 300 crores in the Indian markets.