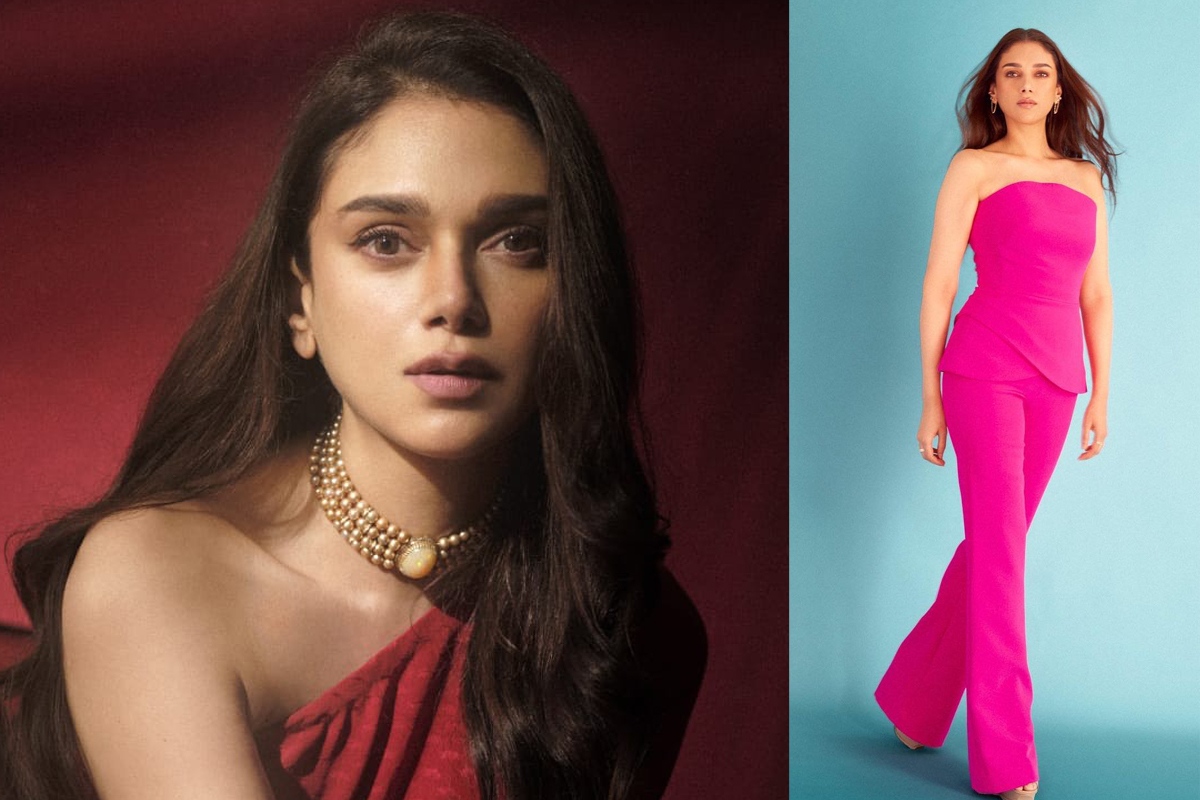 Aditi Rao Hydari is always in the spotlight as an actress known for her versatility. Through various roles, she captivates the hearts of the audience. Ready to enchant the viewers in her diverse projects, Aditi is set to make her mark on the silver screen. From historical dramas to contemporary tales, Aditi's upcoming projects promise to be a delight for cinephiles.
Heeramandi: Heeramandi is Aditi's second collaboration with filmmaker Sanjay Leela Bhansali. This highly anticipated project is causing a buzz in the Indian entertainment industry. The upcoming film is set in the historical red-light district, where the characters and their intricate stories provide a unique and mesmerizing perspective. Aditi's role as an actress will showcase her versatility, immersing us in a rich and powerful narrative.
Gandhi Talks: Aditi Rao Hydari's collaboration with Vijay Sethupathi in Gandhi Talks is highly anticipated. Known for her role in Sufiyum Sujatayum, Aditi embarks on a unique cinematic journey. Her exceptional acting skills, combined with Vijay Sethupathi's outstanding presence, promise to create a thought-provoking and emotionally rich experience. Notably, this film is dialogue-free and relies solely on the renowned composer A.R. Rahman's music.
Aditi Rao Hydari's upcoming Hollywood project, "Lioness," is currently in production and is a significant milestone in her career. For those unfamiliar with her acting credentials, she has made a prominent mark on the global fashion scene as the face of a well-known international cosmetic brand. However, she has now embarked on an international stage to showcase her exceptional acting talent, defying all odds and establishing herself as a force to be reckoned with. Actress Lioness is preparing to narrate an attractive and impactful story, and Aditi has personified a strong and empowering character. As she enters the international film industry, she eagerly awaits the opportunity to display her acting prowess, promising a magnificent and emotionally charged performance. In "Lioness," Aditi's involvement is not limited to her appearance but also holds a significant key to the captivating and thrilling narrative unfolding in Hollywood.