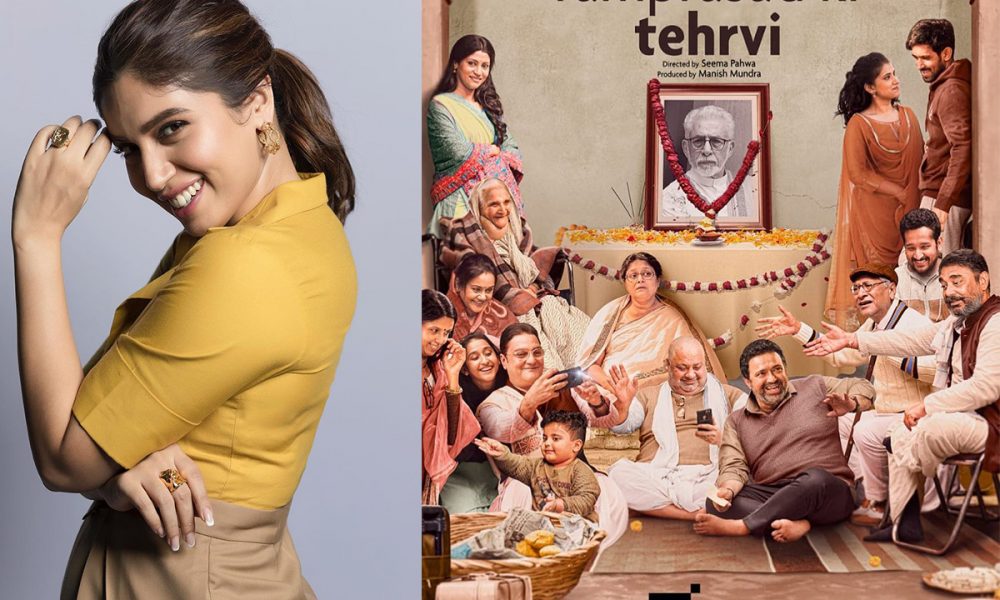 Source: Instagran
Actress Bhumi Pednekar had a heartfelt wish for actress Seema Pahwa who has made her debut as a filmmaker through the newly released film 'Ramprasad Ki Tehrvi'. She took to Instagram to share with her fans that she watched the film and how she felt about the entire experience while leaving an endearing message for Seema Pahwa.
Her post said, "Dearest Seema Ma'am,
I'm so so ecstatic about your first film as a director 🙂 It's hitting theatres tomorrow and it's such a proud feeling. I remember watching it and feeling, I wish I could have been a part of this beautiful world, full of such endearing characters and heart touching realism ❤️
All the best to entire cast and crew. One cast that is full of so many of my favs.
RELEASING 1st JAN 2021 in cinemas :)"
View this post on Instagram
Ramprasad ki Tehrvi is set amidst the backdrop of a middle-class family from North India. As the name suggests, the film will feature how the family deals with the situation after the unfortunate news of a members demise. It released theatrically today i.e. 1 January 2021.