National award winning actress Zaira Wasim is all set with release of her upcoming film Secret Superstar which also stars her Dangal co-star Aamir Khan. Zaira interacted with media on Tuesday in Mumbai and in media interaction; Zaira stated that apart from acting, right now her priority is to complete her education.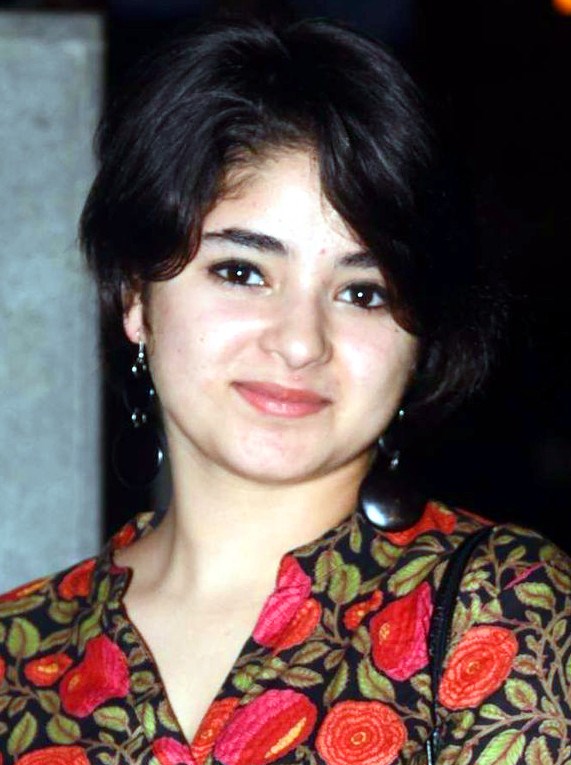 When asked Zaira in what kind film she wants to feature in her future projects, she said, "I didn't understand when these two (Dangal and Secret Superstar) films happened to me. I got my second film before I started shooting for Dangal so I feel lucky that Aamir sir has shown faith in me and Advait (director) liked my acting."
"I can't comment on my future in films but I feel what matters to me is a good script which will touch me as well as audience heart so let's see how it goes but obviously right now priority is to complete my education because my mother, family and my school teachers has supported me immensely in this course of time and today whatever I am is all because of them"
"I am not thinking about my future in films. I am doing things whichever is coming my way. I have learned one thing that destiny plays important part in life so I am running behind anything. In fact I am concentrating for the release of the Secret Superstars and till the time it doesn't get release, I am not thinking about anything else"
When asked about her role in Secret Superstar, Zaira said, "Audience will see me in the film playing guitar and singing songs. My character Insiya loves her mother. And audience will see how Insiya's mother fulfills Insiya's dream"
Zaira plays YouTube singing sensation in the film, talking about preparation for learning guitar and singing, she said, "I always wanted to learn guitar so in this film I got the opportunity to learn guitar. Aamir sir initially told us that we should focus more on learning guitar after acting because guitar is important aspect of the film similarly the way wrestling was important part of Dangal, so I put in lot of effort with my guitar teachers to learn the guitar and this film my voice is Meghna (playback singer) so I did lot of lip sync practice with Meghna because it shouldn't feel unreal onscreen"
When asked Zaira to whom she look up to in Bollywood, she said, "There are so many people in my life who I look up to. I have learned so much things from Aamir sir. I love Priyanka Chopra for her confidence, I l ove Manoj Bajpai. There are so many people in my family and in the entire world to whom I look up to so there is not a certain individual who I admire the most"
Secret Superstar revolves around a teenager named Insiya who dreams of becoming a famous singer and how she changes her life and the lives of everyone around her.
It is directed and written by Advait Chandan and produced by Aamir Khan Productions.
Secret Superstar is slated to release on 19th October, 2017.