Actress Kriti Sanon- the vivacious diva graced the ramp for KALKI, a Mumbai based fashion house on the finale of the Bombay Times Fashion Week' 17, one of the most anticipated fashion shows of the year.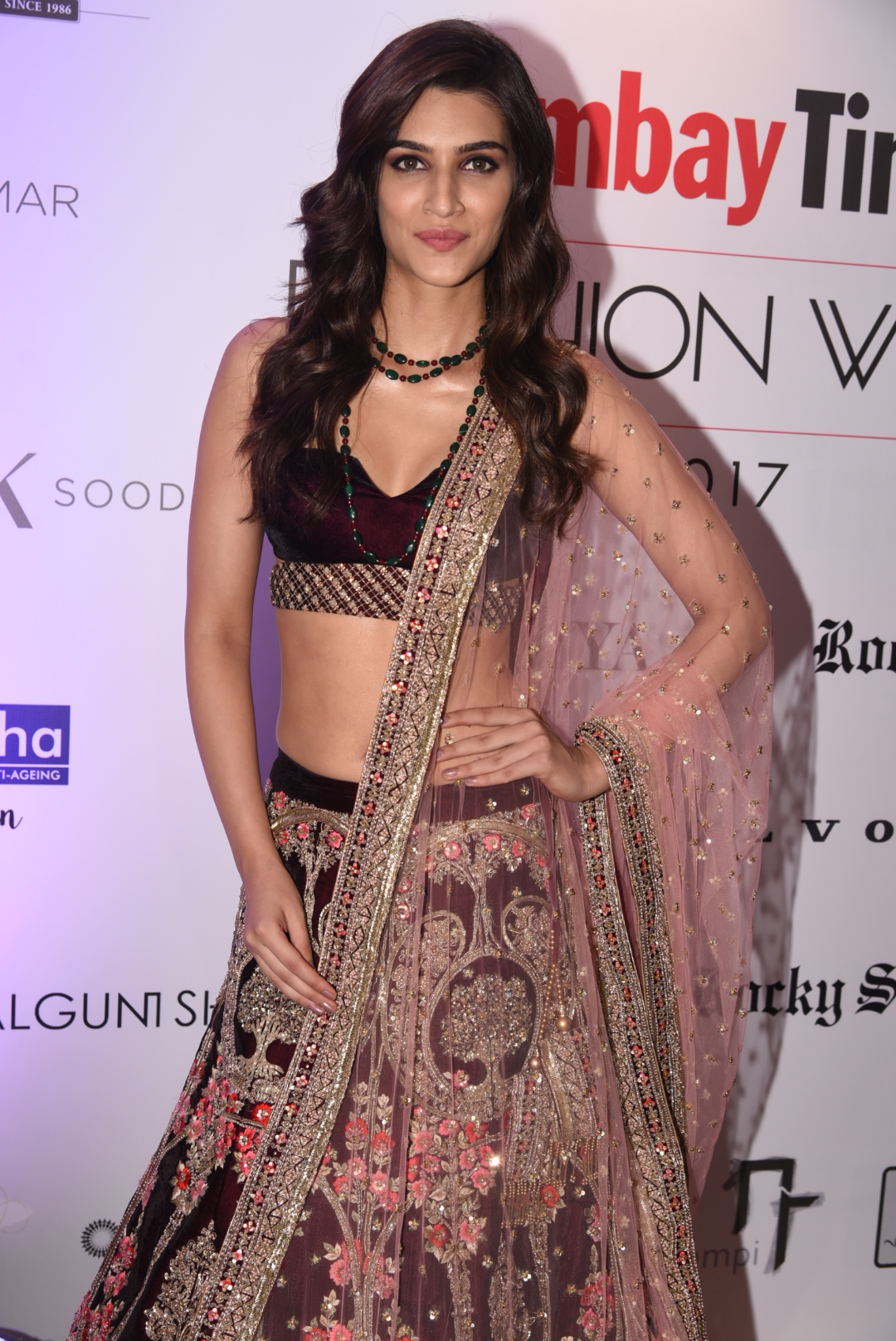 KALKI unveiled its exclusive runway collection themed 'Mirabell' that envelopes designs evoking grandeur and sensuality with emphasis on luxury and modernity. The fashion show saw a huge support from T.V celebs like Helly Shah, Tanaz Irani, Tanya Sharma along with top fashion bloggers such as Mehak Ghai, Shaurya Sanadhya and few others.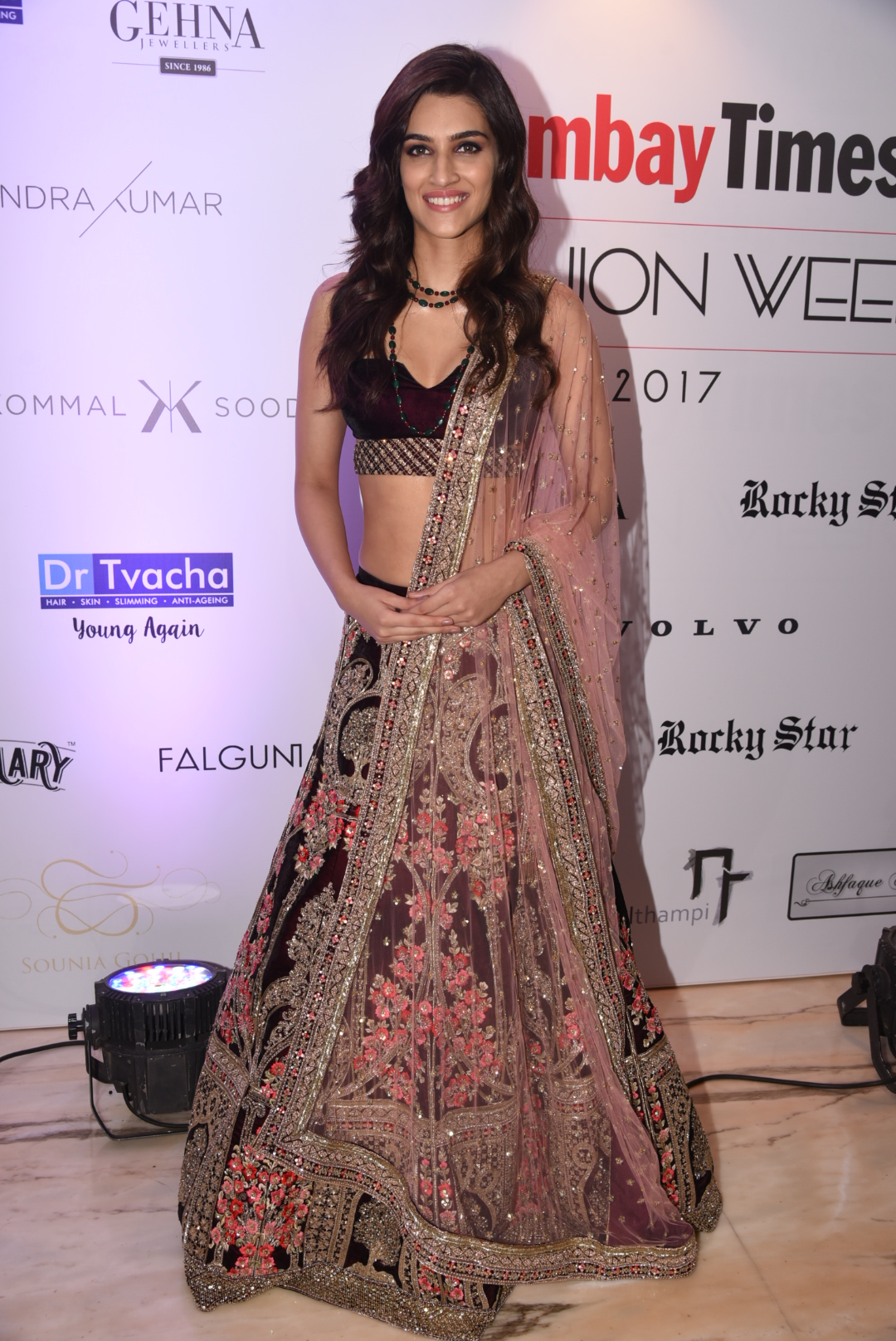 This collection is inspired by the archives at the royal palace gardens, the florals, leaflets and foliate along with the birds' motifs that evoke a sense of elegance and panache is the highlight of this collection. Using silk velvets, duppions and satins along with shear nets and organzas, the outfits from KALKI's signature collection are lovingly crafted to last generations.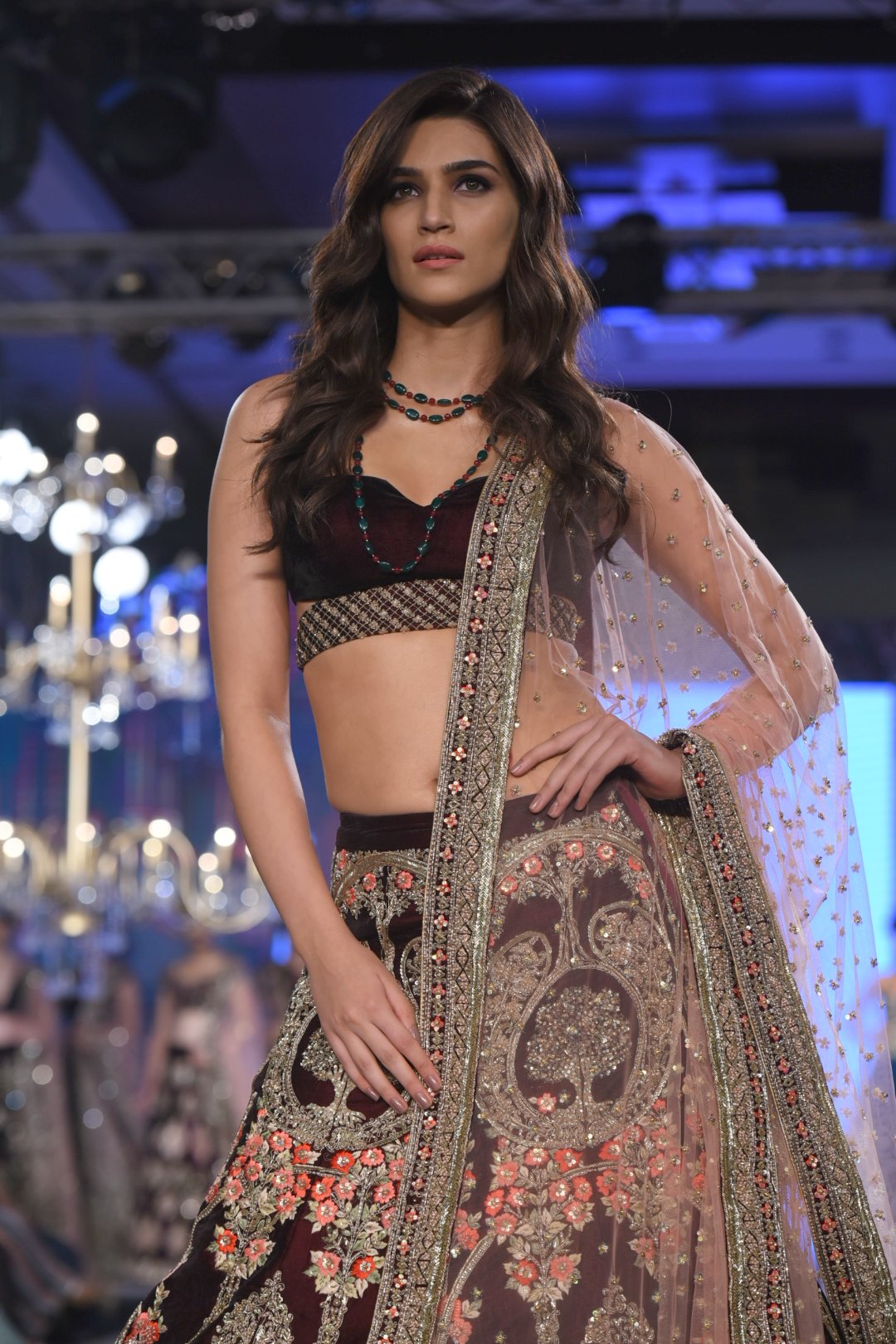 Kriti opted for a lehenga inspired by the magnificent Mirabell palace gardens that speaks a design language that is unique and timeless. The ensemble in deep burgundy adorned with floral embroidery in a chequered pattern gave out a vibe of a royal empress.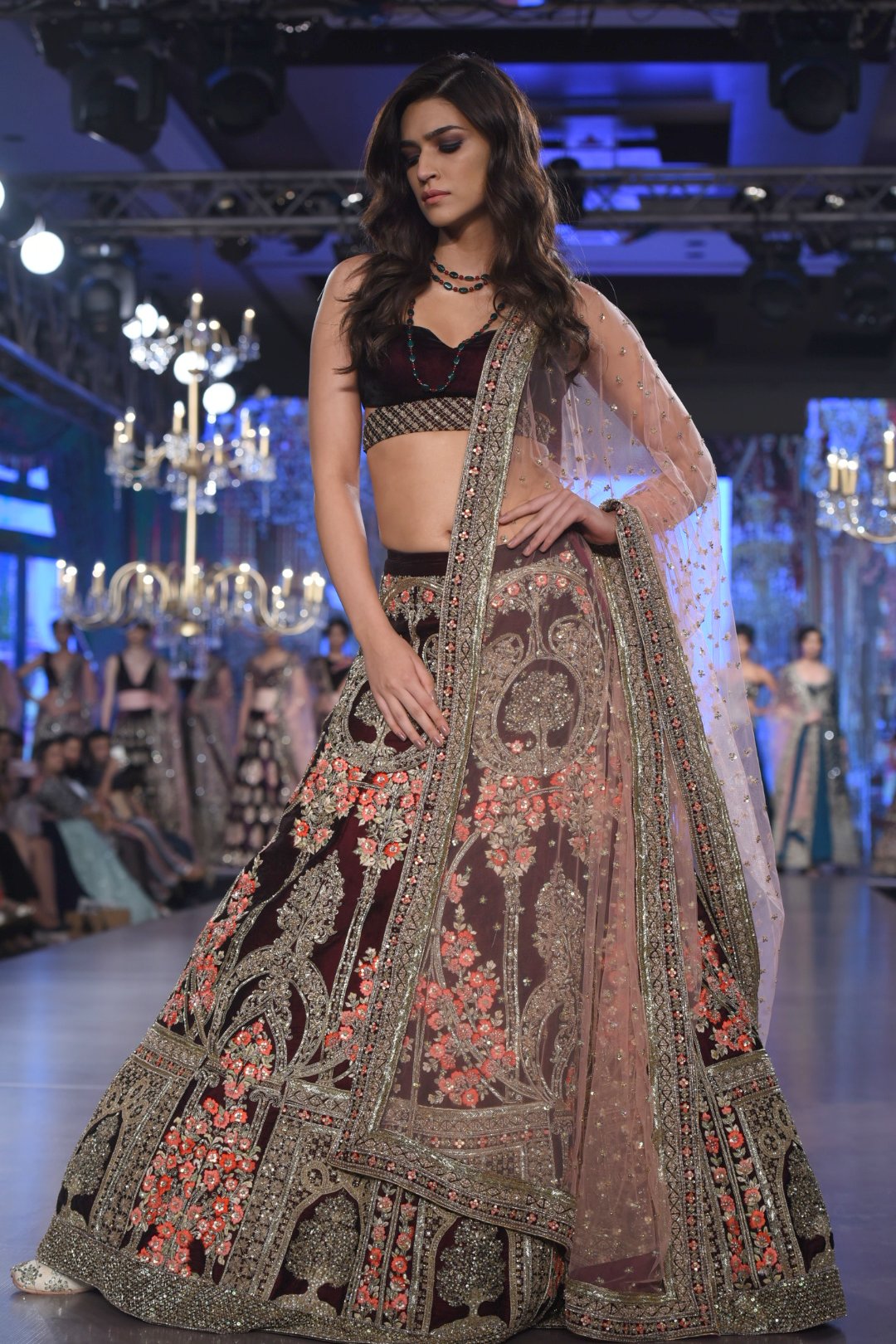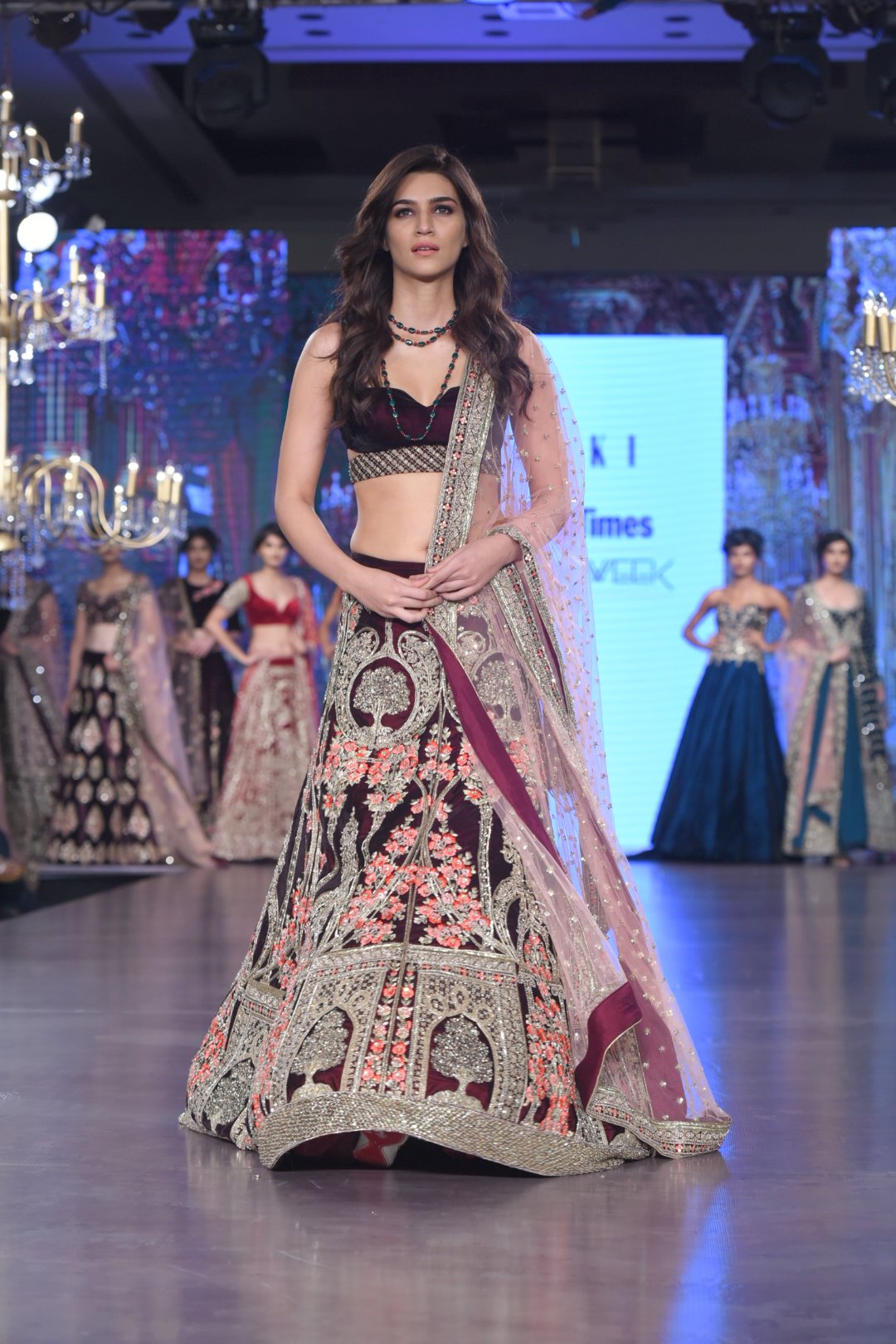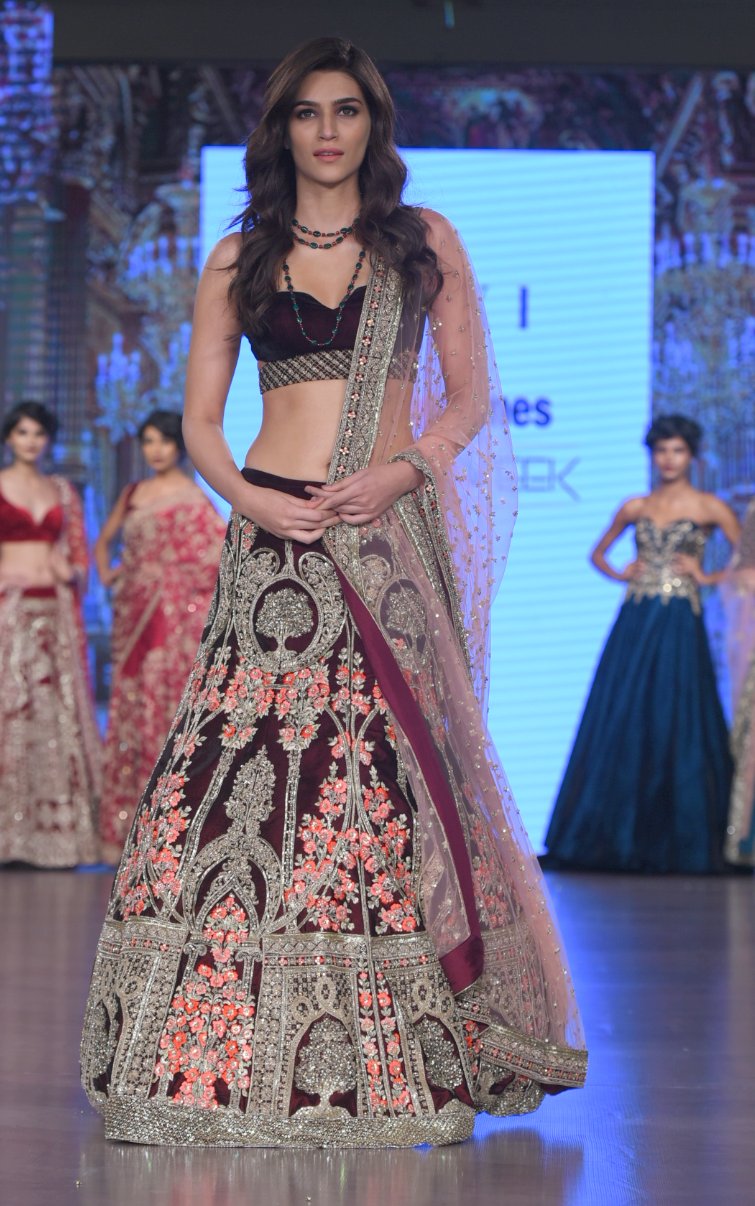 "I am immensely impressed with the designs that have the fusion of vintage and ethnic styles. The amalgamation of floral threadwork with geometric motifs weaved together is what sets 'Mirabell' apart from the rest!" says, Kriti Sanon.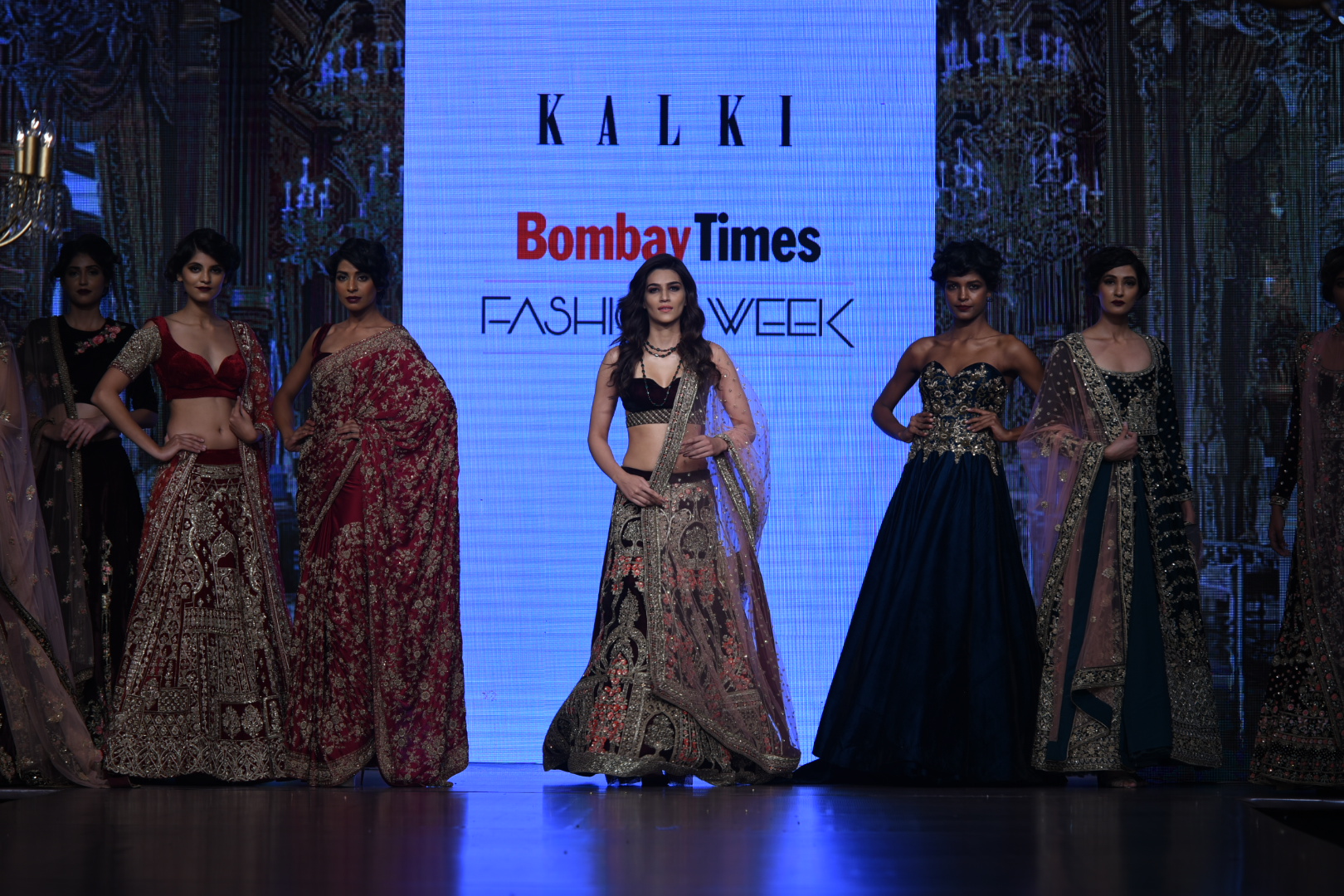 One of the designers at KALKI, Mr. Nishit Gupta says, "Mirabell signifies to a woman who is wonderful, brimming with dignity that is all set to create an aura that is irreplaceable and thus Kriti was the perfect one to be the showstopper for our exquisite collection."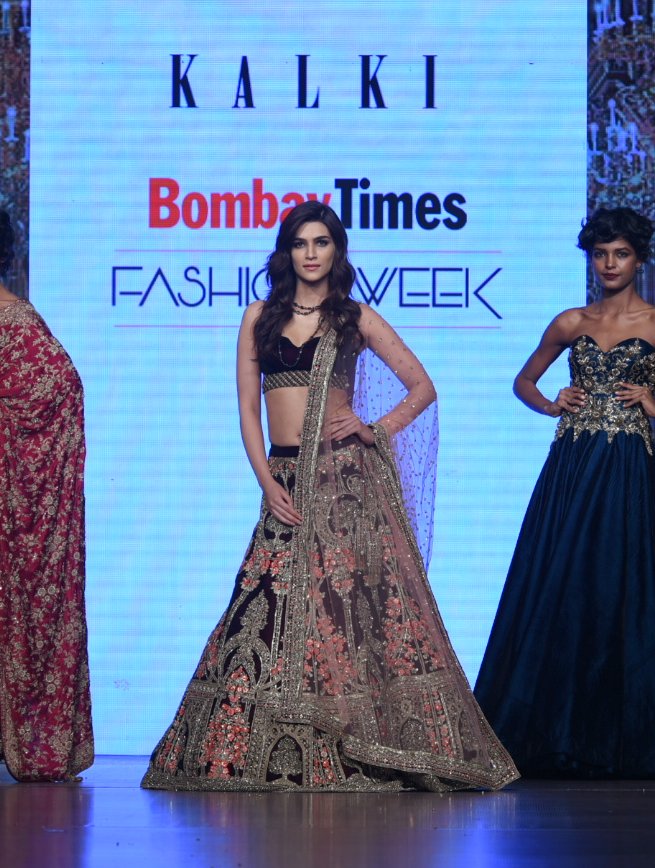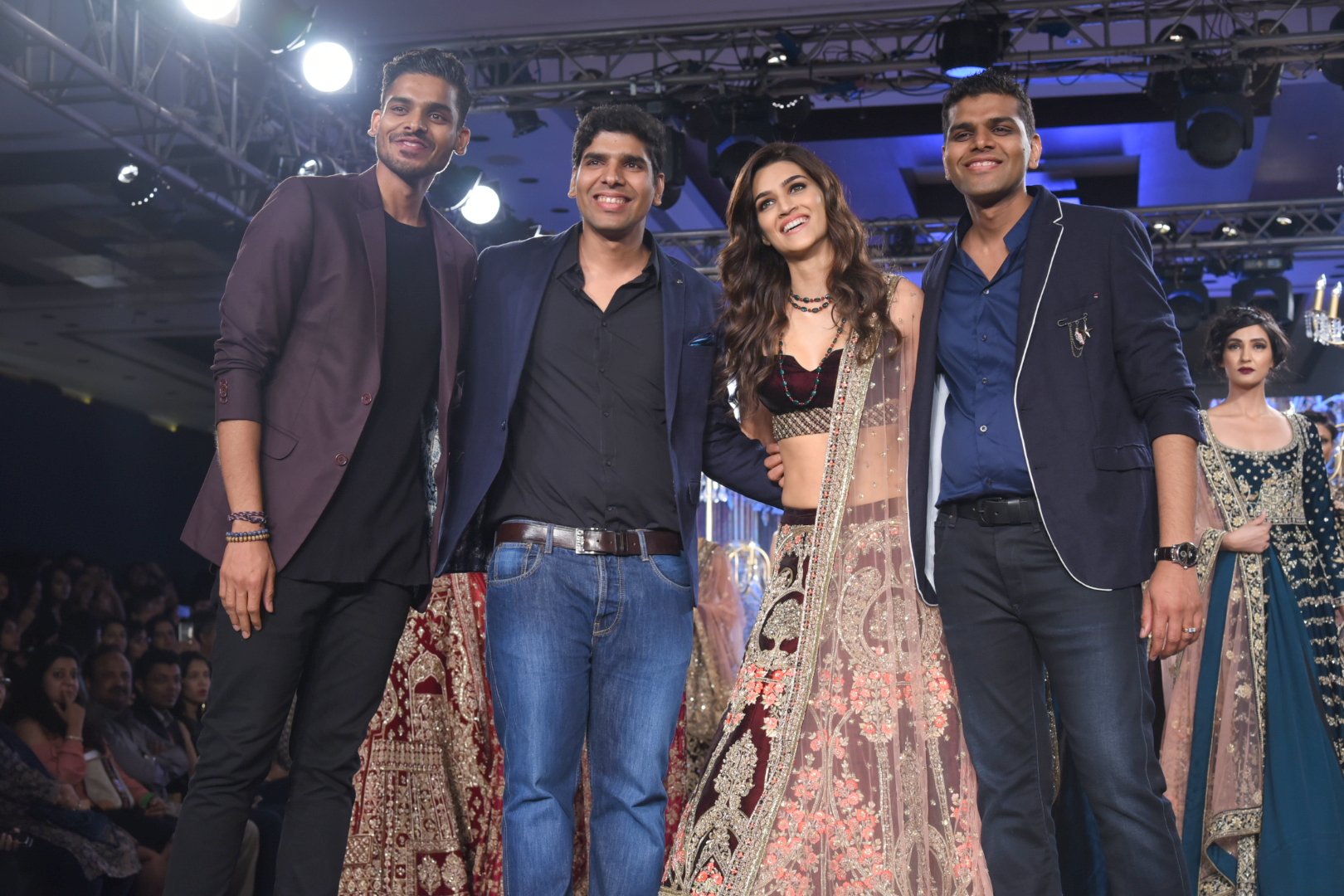 Driven by the weaves of traditional& European artistry, Mirabell Collection renders statement ensembles instilled with royalty, feminine elegance and urbanity giving it a luxurious feel.