Beautiful Elli Avram graced the runway as the showstopper for Manoj Agarrwal on Day 4 at Lakme Fashion Week A|W 2017. Kolkata based versatile designer Manoj Agarrwal showcased his impeccable collection "Jodhaa".
The collection 'Jodhaa' was deeply inspired by two mighty dynasties, the Mughals and the Rajputs. Every ensemble in the collection is a fluent amalgamation, integrating influences from each other- the Mughal's appreciation for the finer things in life and the Rajput's love of beauty, elegance and fine detailing.
Actress Elli Avram expresses, "It was pleasure to walk for Manoj Agarrwal and support him for his debut show at Lakme Fashion Week W|F 2017. He has been a dear friend and I have always loved Manoj's creations because they are very modern and chic, his style sensibility appeals to me a lot".
Design motifs like swans, peacocks, flowers, curvilinear pillars with brackets, pottery, chatteris, semi-circular domes, and triangular khaprel roofs with arabesque designs in a mosaic pattern adorn the collection. The garments are richly decorated with semi- precious stones, thread and zari work forming vines and flowers, jaalis and jharokaas embroidered geometrically.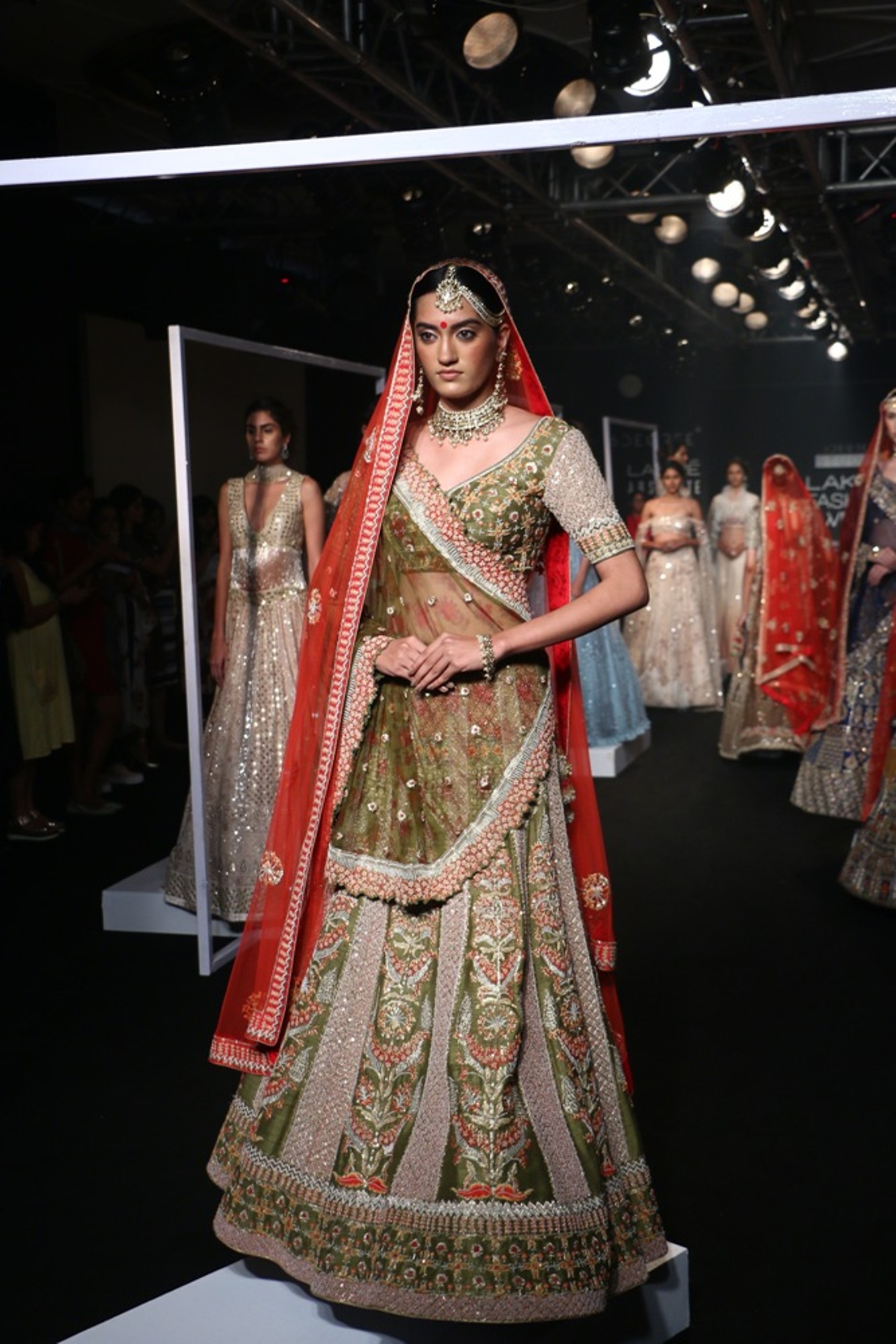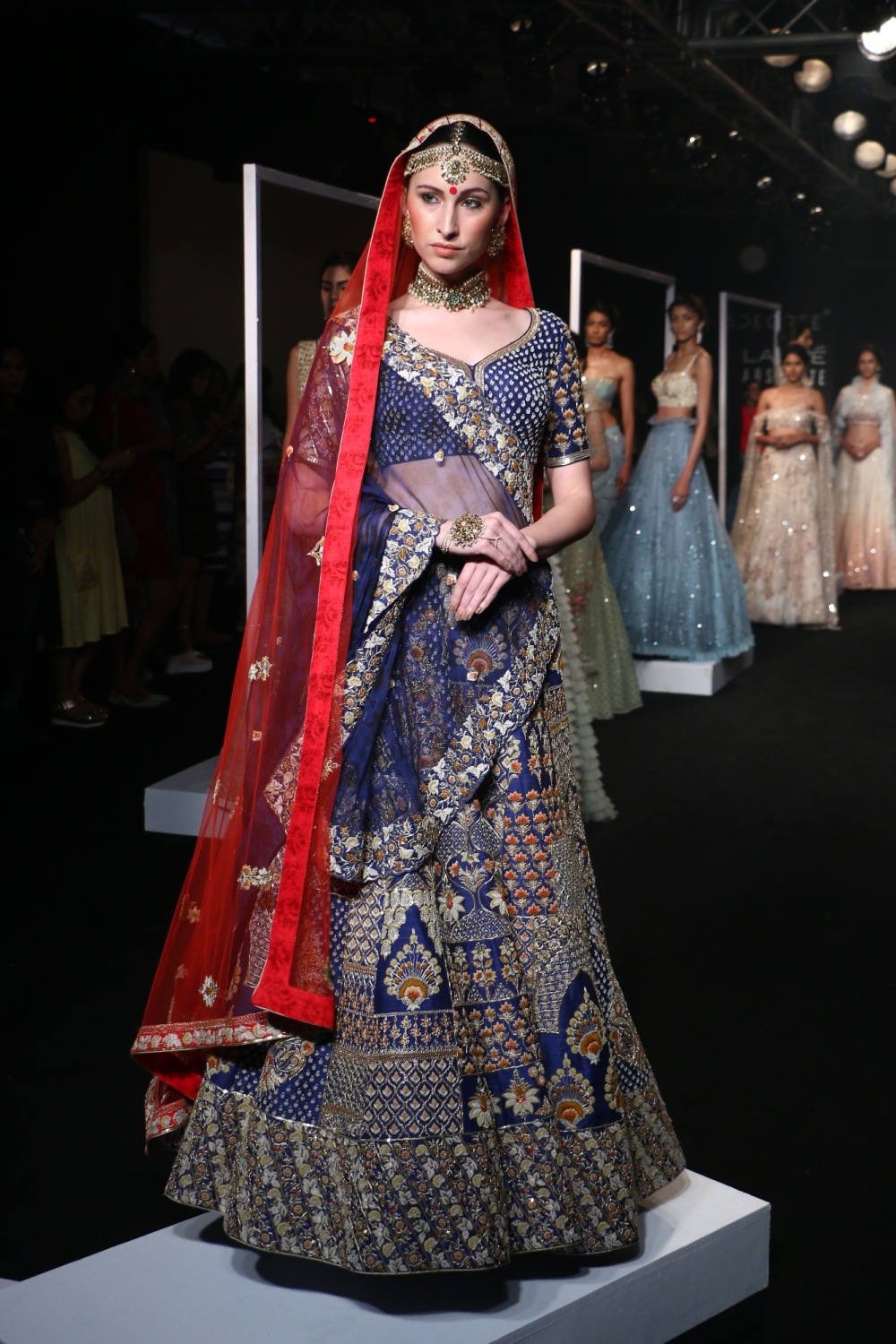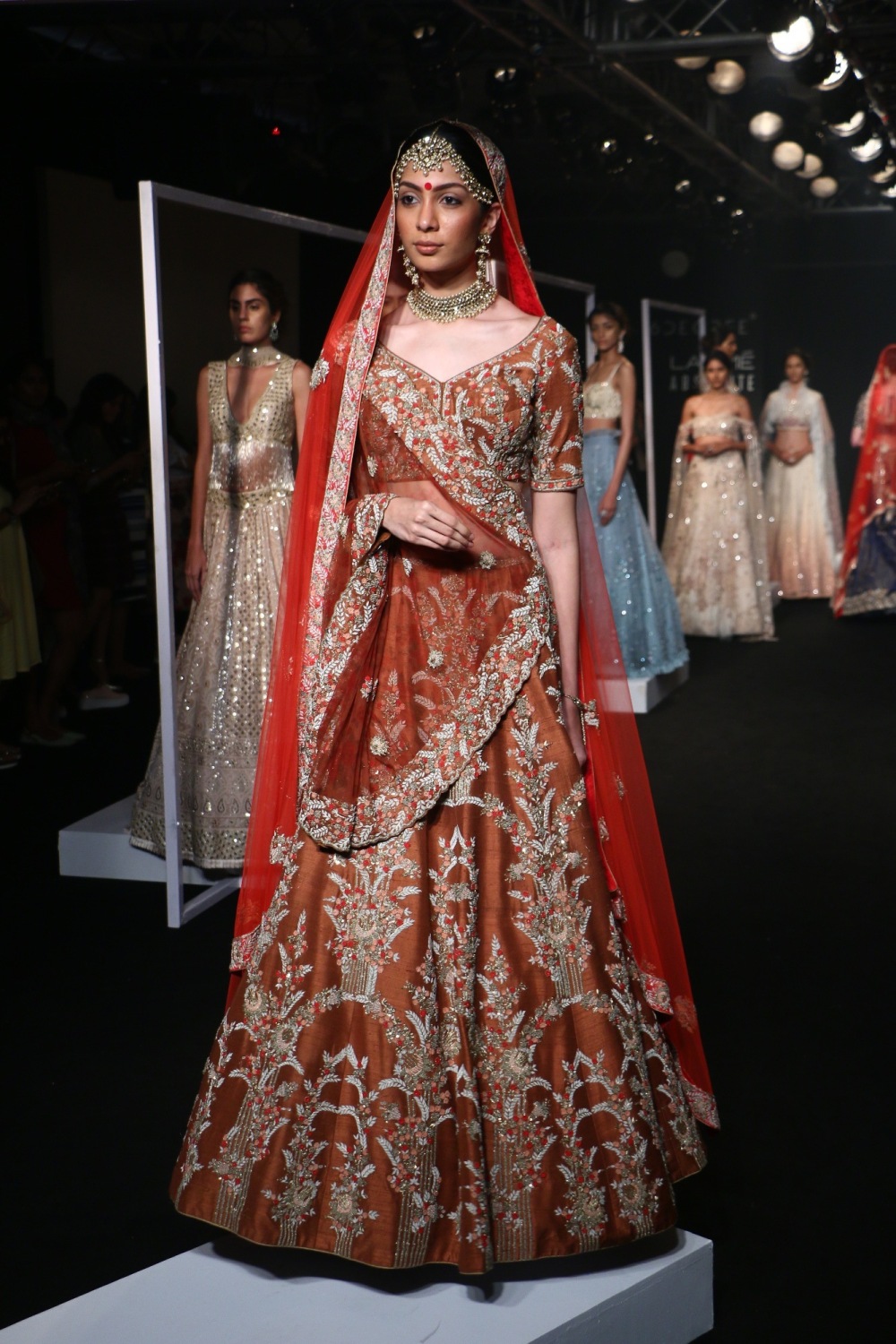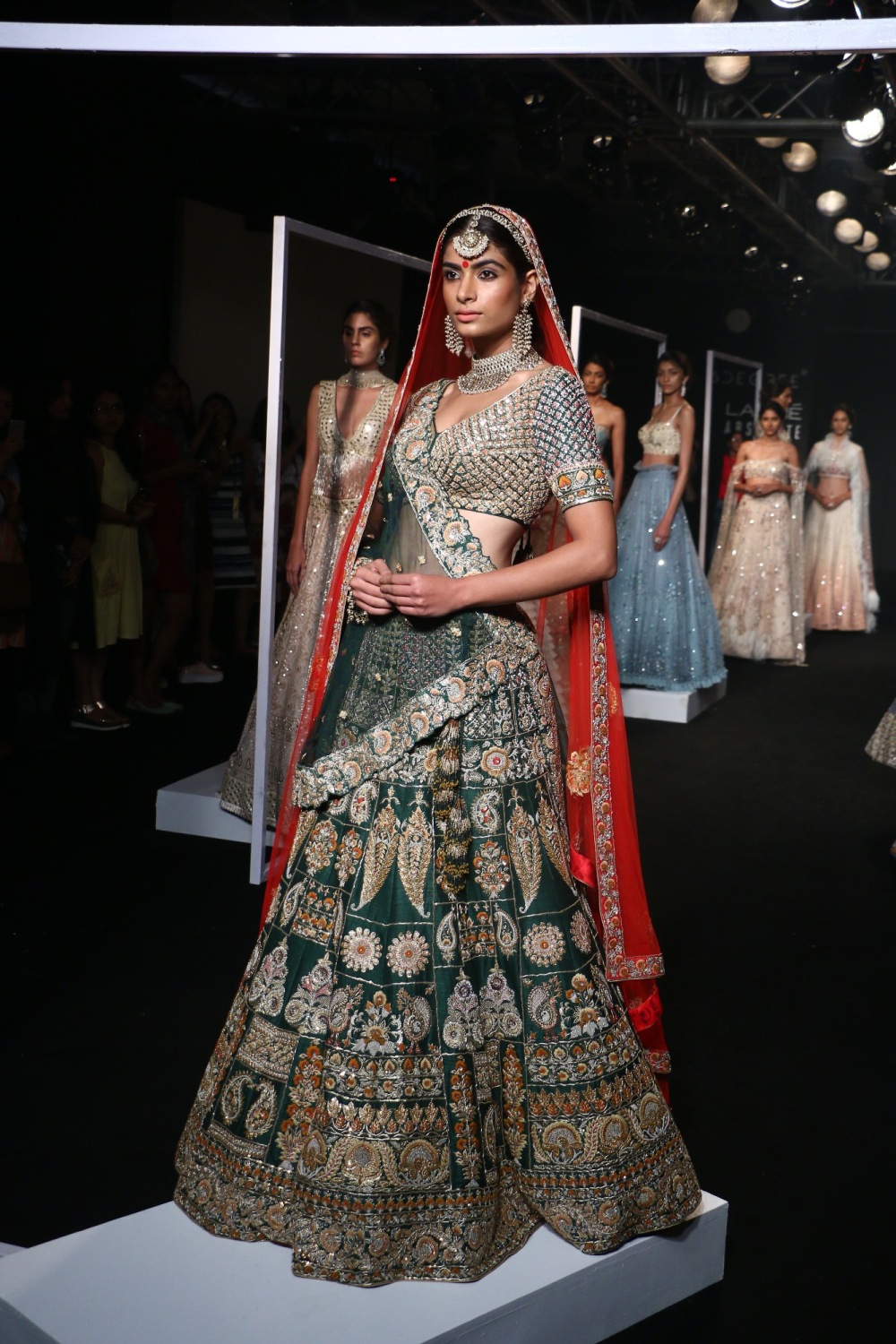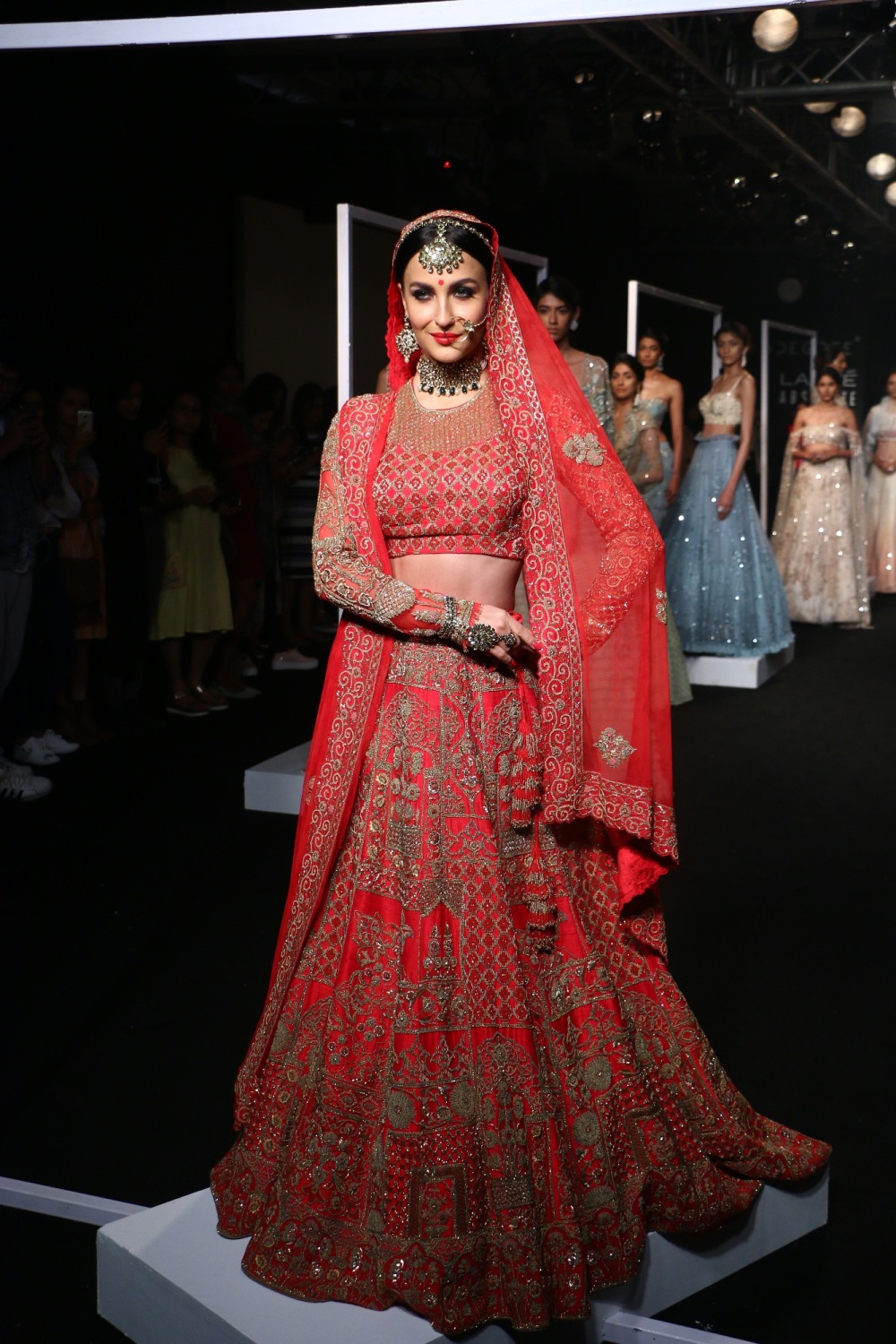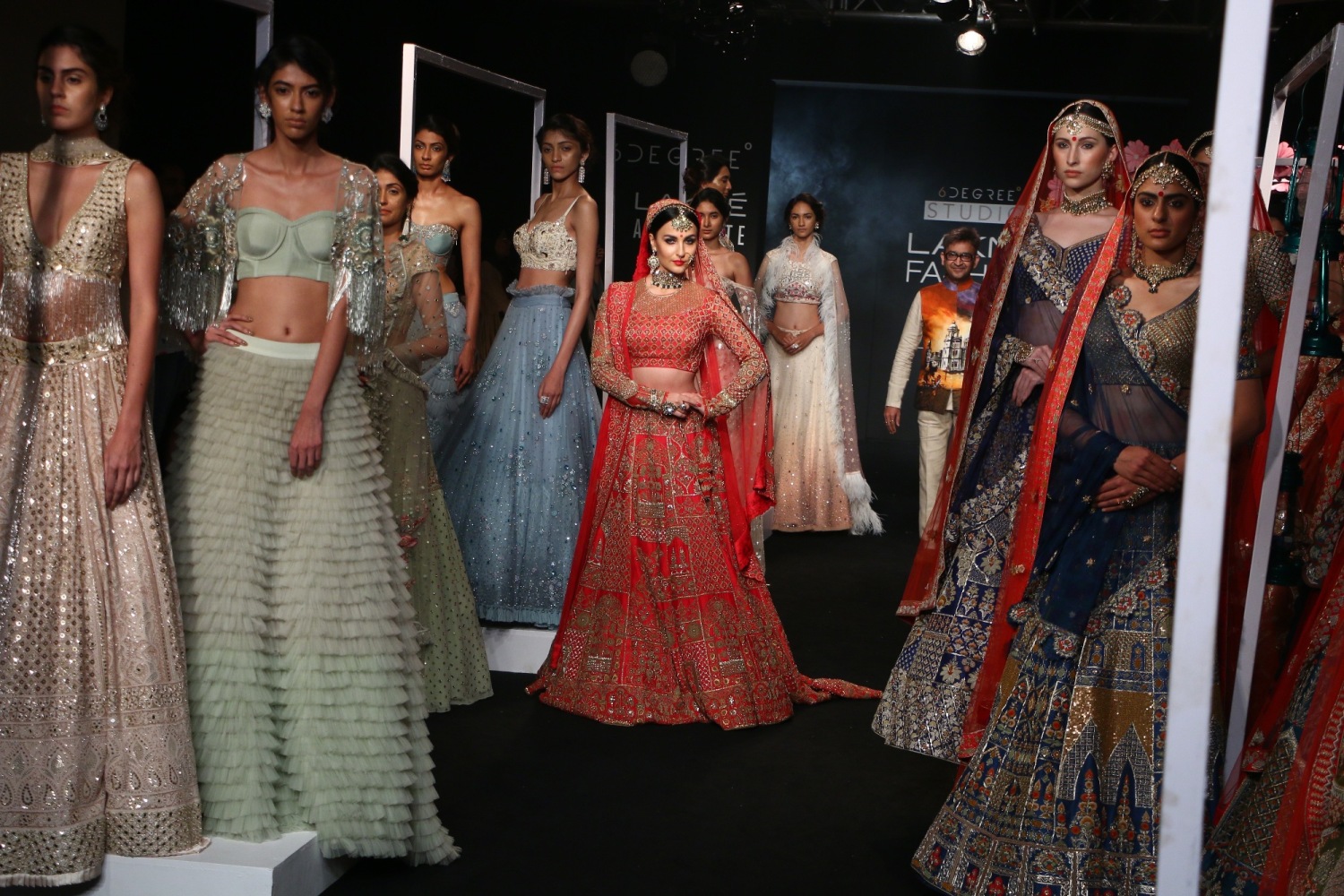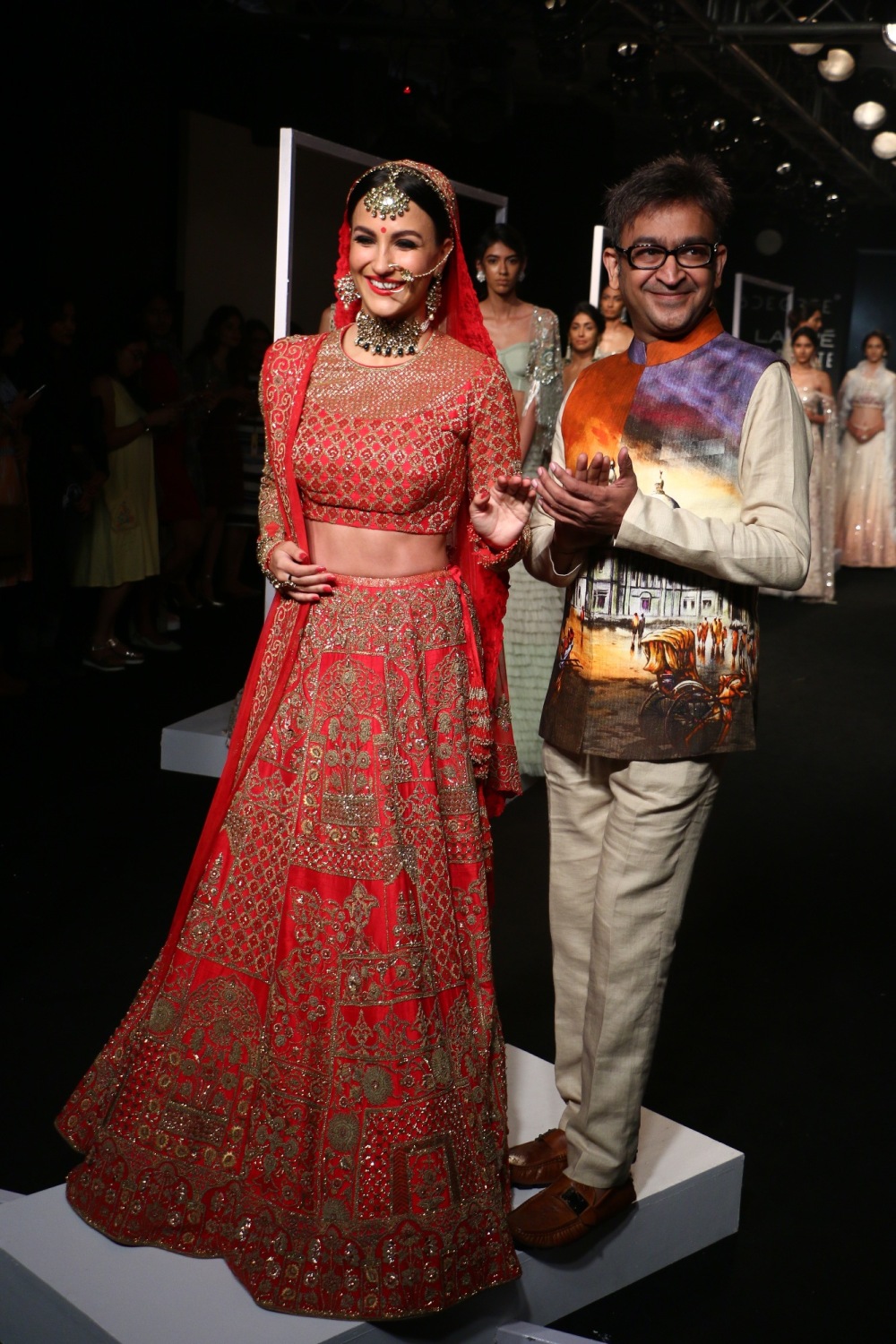 Designer Manoj Agarrwal who known for his impeccable craftsmanship with the finest detailing in hand embroidery comments, "The inspiration for Jodhaa was so engrained and carefully thought over, that resulted in beautiful Rajasthani weaves with warm tones of saffron, emerald, copper, brown and henna red costumes, with a red veil epitomizing each ensemble of the collection. I was glad for beautiful Elli Avram to walk for me."