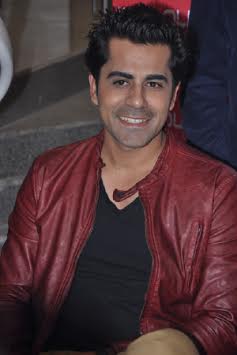 Mumbai: After syndicating heart-warming and widely acclaimed stories of Pakistani shows like "Zindagi Gulzar Hai", "Humsafar" and "Waqt Ne Kiya Kya Haseen Sitam" to Indian screens, Zindagi channel is all set to venture into its own production with upcoming non-fiction show "Shukriya".
To be hosted by actor Gunjan Utreja, the show's concept is said to be in sync with the channel's brand ethos 'Jodey Dilon Ko', wherein people will be given the opportunity to say "thank you" to their special loved ones.
"Zindagi is a channel whose exceptional content is the most talked about in our industry and every actor wants to associate with it and work in its shows. I am thrilled to have got this opportunity be a part of a channel whose content is vastly different from other Hindi channels," Gunjan, who has previously hosted shows like "Zindagi Ki Haqeeqat se Aamna Samna" and "See Taare Mastiii Mein", said in a statement.
"Not only is the concept of 'Shukriya' completely unique, but it gives me an opportunity to witness very touching acts of kindness and there is no greater joy than bringing happiness to people's lives," he added.
Till now the channel has received positive reviews from the audience for broadcasting shows of the neighbouring country. Some of the shows that are currently being aired include "Sasural Ki Galli", "Saare Mausam Tumse Hee" and "Simply Beautiful".
Keep reading for more buzz!
By: Siya Agarwal