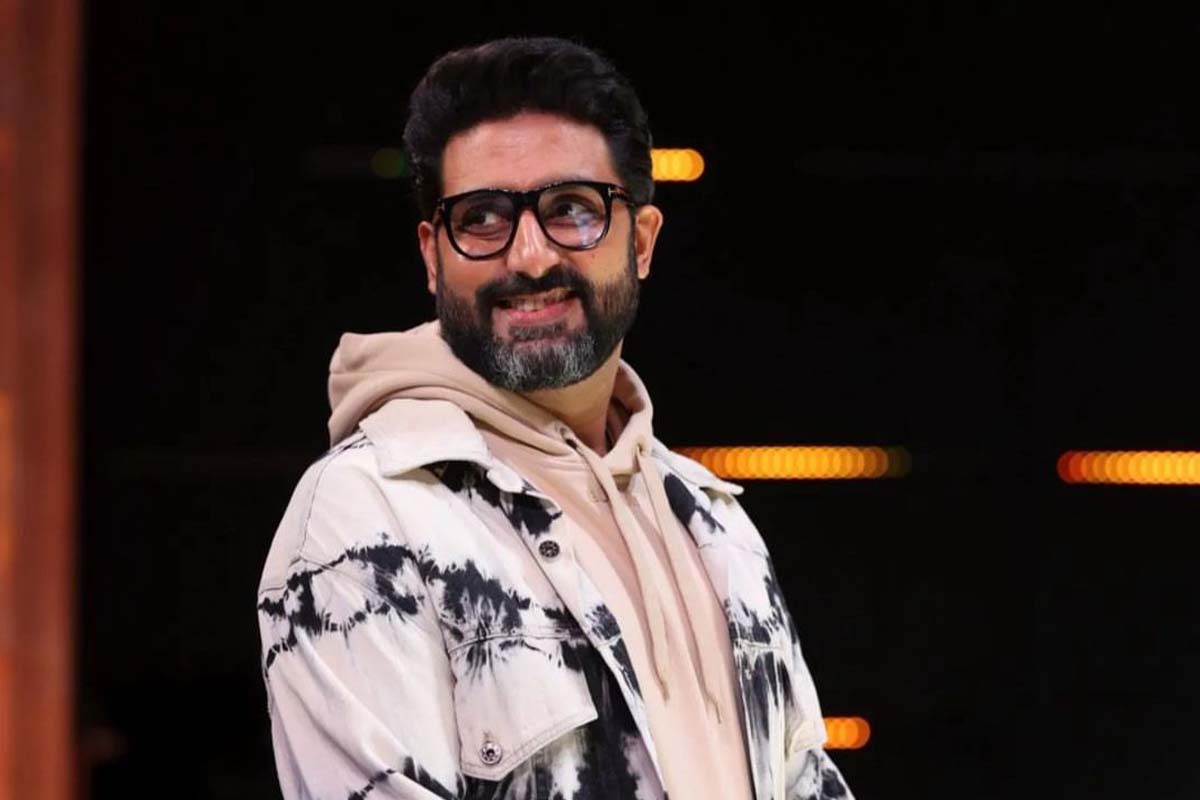 R Balki's upcoming film starring Abhishek in the lead, "Ghoomer," is generating significant anticipation due to its compelling narrative and visionary direction. This project is expected to be a transformative opportunity for Abhishek Bachchan, renowned for his acting prowess, as it allows him to demonstrate his skills in a novel manner. The film is predicted to make a profound impact on the audience by delving into the characters' emotional and motivating journeys.
Abhishek Bachchan's career boasts numerous exceptional performances. Notable examples include his intense portrayal of Lallan Singh in "Yuva," his impactful depiction of the determined entrepreneur Gurukant Desai in "Guru," and his restrained yet powerful acting as Shankar Nagre in "Sarkar." Additionally, his comedic abilities shone in "Bunty Aur Babli."
When Abhishek Bachchan was asked if Ghoomer will be a game changer for him at the Q&A sessions during the trailer launch, Abhishek Bachchan replied and said, "For every actor, director, producer and all those who are associated with the film, Friday decides the future of everybody. Every film is a make-or-break film. The Friday will decide if the audiences love you and the audiences want to see more of you. Every film is a make-or-break film for every artist one associated with the film. Ghoomer is no different as it's the same."
Talking about the trailer of the film and how he is looking forward to seeing Ghoomer, trade analyst Komal Nahta shares, "The trailer of maverick filmmaker R Balki's 'Ghoomer' was a googly indeed! Never expected that a film thus titled would have such a story. Abhishek Bachchan and Saiyami Kher spring wonderful surprises in this one! I can't wait to watch the film."
Abhishek took on the challenging role of a father with a child suffering from progeria in "Paa," showcasing his sensitivity. His versatility was evident in Manmarziyaan, where he played Robbie Bhatia with great skill. He also garnered praise for his role as the charismatic Chief Minister Ganga Ram Chaudhary in "Dasvi," as well as his OTT debut in "Breathe: Into the Shadows," portraying Dr. Avinash Sabharwal adeptly.
Director R Balki, renowned for thought-provoking narratives in films like "Cheeni Kum," "Paa," and "Pad Man," is poised to challenge societal conventions once more with "Ghoomer." His distinctive storytelling style engages audiences intellectually and emotionally, leaving an indelible cinematic experience.
"Ghoomer" stars Abhishek Bachchan, Saiyami Kher, Shabana Azmi and Angad Bedi. Helmed by R Balki, the film is a collaborative effort between Hope Productions and Saraswati Entertainment. Its theatrical release is scheduled for August 18, 2023.