Actor Hrithik Roshan inaugurated celebrity fitness trainer Mustafa Ahmed's fitness studio named "Play By Akro' on Friday in Mumbai. During media interaction, Hrithik said that it's a myth that you have to train for 1-2 hours daily to stay fit.
Hrithik has one of best physique in the Hindi film industry, sharing his fitness Mantra, Hrithik said, "Everyone knows what is wrong and right but I feel we just have to do it without thinking and nothing else. If you have only 10 minutes then also you have to put your effort. Sometimes, I get 15 minutes free after a busy schedule before I sleep so I workout for 15 minutes only and it is enough. It is myth that you have to train yourself for 1 hour or 2 hour. I think what you do in your free time will help you so even if you can take 10 or minutes a day then also you have to work out in that period"
Congratulating team of 'Play By AKRO', Hrithik said, "I want to congratulate team of 'Play By Akro' for launching their fitness studio. This team I think is world's best team when it comes to educating people about fitness. I feel when trainers are good you enjoy your workout, it seems less of work and more of play. I think this start of fantastic philosophy to make workouts into fun and that is what they are doing. I am very happy that something like this exists now. These are the best trainers not just in knowledge and education but as human beings. Each trainer's story is of a hero's journey. I have known them personally and everybody at 'PLAY' comes from fantastic background. Emotionally and physically, they are strong, wise, fun and they are ready to play."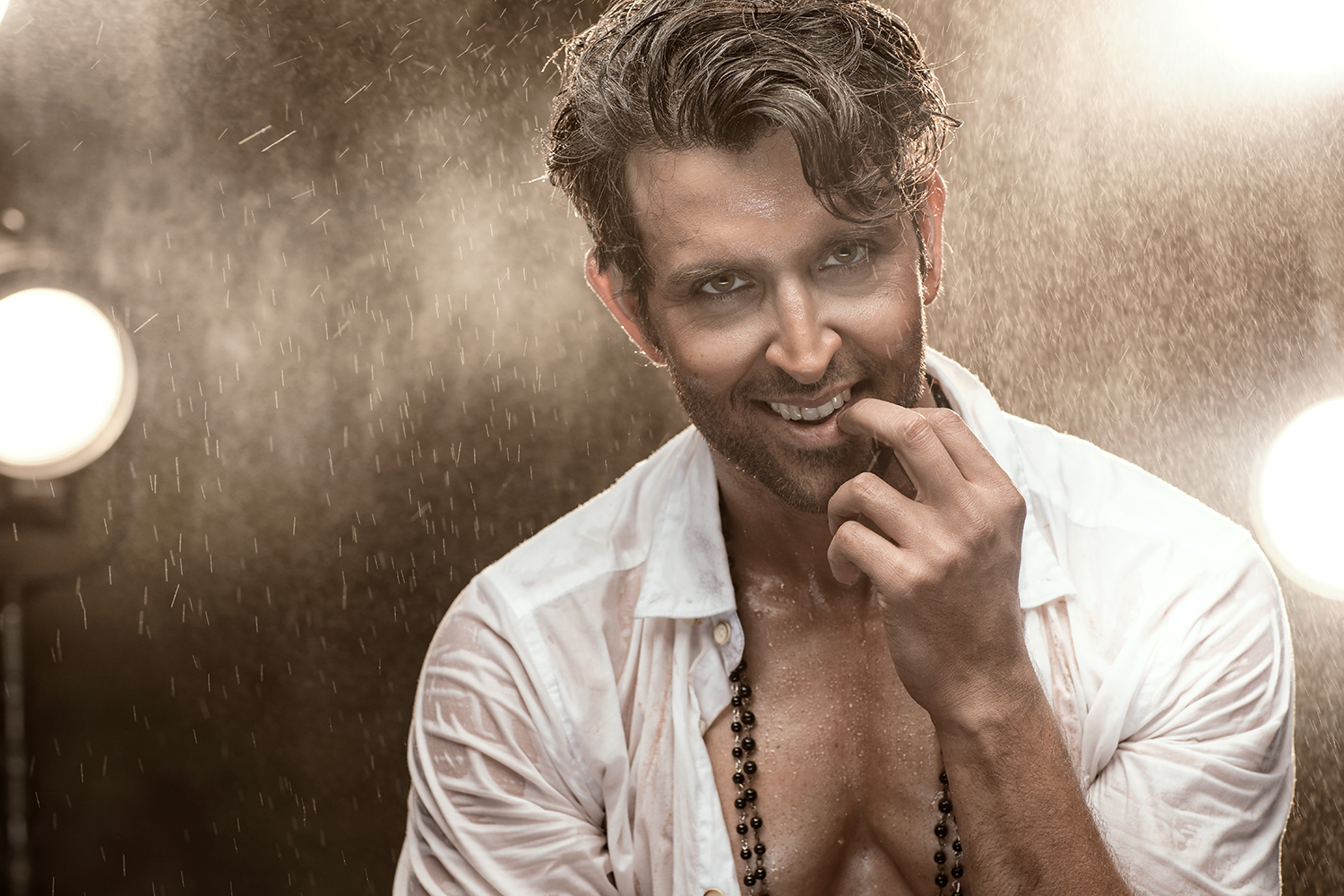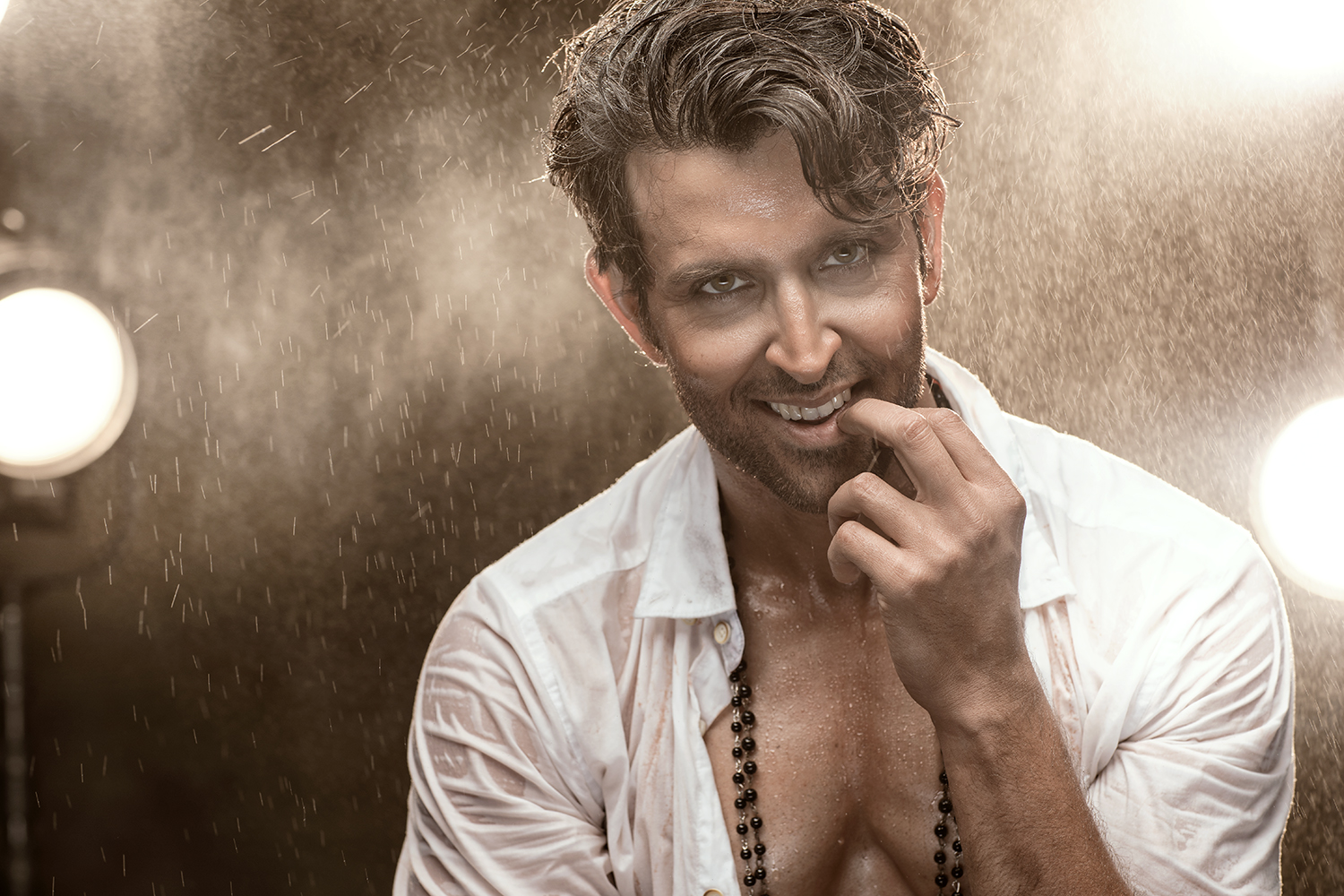 Talking about his experience training with Mustafa Ahmed, Hrithik said, "He treats me really well. When I insist him that it's enough then he lets me go but we work hard because we love to train and our workouts are lot of fun. We never really had a bad workout or workout where we have not finished and felt like we can take over the world so that is something that always been consistent"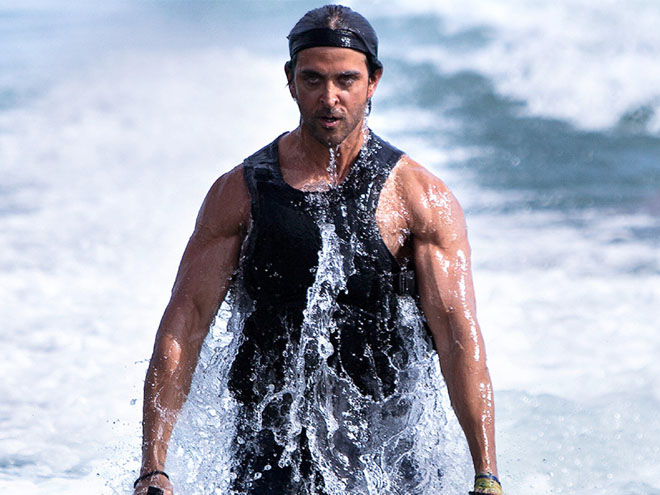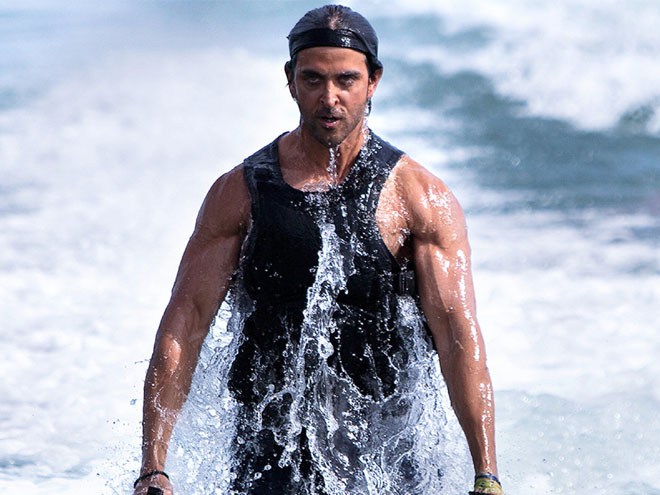 Recently, Rakesh Roshan announced 'Krrish 4' on Hrithik Roshan's 44th Birthday so when asked Hrithik about current status of 'Krrish 4', he said, "Now we have two year and it's the beginning to make my physique to suit the character of 'Krrish 4'. I think it too early to talk about it there is lot of left in between that. Now we are working on the script. Most of things have been locked but it's very primary phase and it will take lot of time"
Talking about his fondness towards Music, Hrithik said, "Music is to be loved whether it's classical, western or pop or rock, I like all kinds. I am the biggest fan of my uncle (Rajesh Roshan). The kind of sweetness and melodies has in his songs, I am really his big fan and he stays with us so obviously, we give more time to each other"
Hrithik next will be seen in 'Super 30'. Super 30 is based on the life of Patna-based mathematician Anand Kumar who runs the famed Super 30 program for IIT aspirants in Patna.
It is being directed by Vikas Bahl and produced by Reliance Entertainment and Bahl, Anurag Kashyap, Vikaramaditya Motwane and Madhu Mantena's Phantom Films.
Hrithik has another project in hand. The versatile actor will appear in Siddharth Anand's next venture which will also have Tiger Shroff and Vaani Kapoor in pivotal roles. Produced under the banner of Aditya Chopra's Yash Raj Films, the Hrithik vs Tiger movie will release on 25 January, 2019.