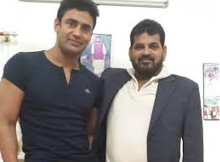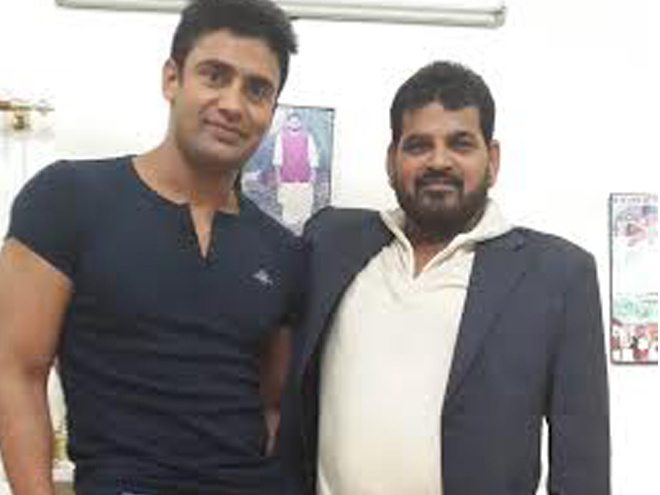 Mumbai: Wrestling is an Ancient Sport being played from the Era of Lord Ram and Lord Krishna. It's amazing how The Common Man's Game has such a Historical Past. Earlier people used to play this sport just to be Healthy; it was their means of Exercise. But today it's played on International level. Earlier people had various notions that Wrestlers are a bit slow in their minds, but today we all know that apart from Strength, Wrestling is a Sport where Mind plays a very important role. Talking about Wrestling, the name that comes to everyone's mind these days is that of Sangram Singh aka (Phelwanji) as fondly addressed by most on a recently concluded Reality Show.
Sangram has been appointed the Brand Ambassador for Wrestling for 1 year by WFI (Wrestling Federation of India). We took this opportunity to speak to the President Shri Brij Bhushan Sharan ji of WFI. He said "Wrestling is a Common Man's Game. Sangram is perfect for this as he became a Wrestler inspite of having Arthiritis in childhood. He has set an example for all new wrestlers that with determination we can achieve anything. He is a well spoken guy & now post his recent fame everybody loves him from children to elders. It's our pleasure that he is associated with us for promoting Wrestling. We are together working on a marketing strategy to promote this sport worldwide. For me all wrestlers are like soldiers of our country who should be applauded." Shri Brij Bhushan Sharanji himself gives a very nice platform to young and upcoming wrestlers.
We spoke to Sangram too regarding his association. He said-" Today whatever I am is because of Wrestling. Wrestling is my Life and I want to promote this sport Worldwide. I request all families to encourage their children to take up wrestling as a sport to begin with and get trained at Wrestling Centres all over India. I would also request sponsors to adopt wrestlers who come from Humble families and support their dream of playing Internationally. Wrestling is a very Powerful sport but it needs support from various financial bodies.Wrestlers somehow are the most Humble individuals. Please support wrestling; it's our oldest game which has given so much respect to India worldwide.
For records, we won the First Individual medal in Olympics in 1952 by K.D Jadhav ji and most recently we won 2 medals in last year Olympics by Sushil Kumar & Yogeshwar Dutt. We wish Sangram Singh all the best in his efforts to promote wrestling worldwide. We respect Humility and we would love to see more Indians be a part of this oldest sport of India.