Sushant Singh Rajput has had a meteoric rise and credits his fans for constantly showering him with love and supporting him through thick and thin.
The actor who recently returned to the city after training at NASA, as part of his prep for Chanda Mama Door Ke, received a warm welcome at the airport as several young fans gathered to greet him and catch a glimpse of their favorite actor.
The fans were in for a surprise, when Sushant despite being jet lagged after the long flight ,actually stopped to meet each one of them ,posing for pictures and signing autographs .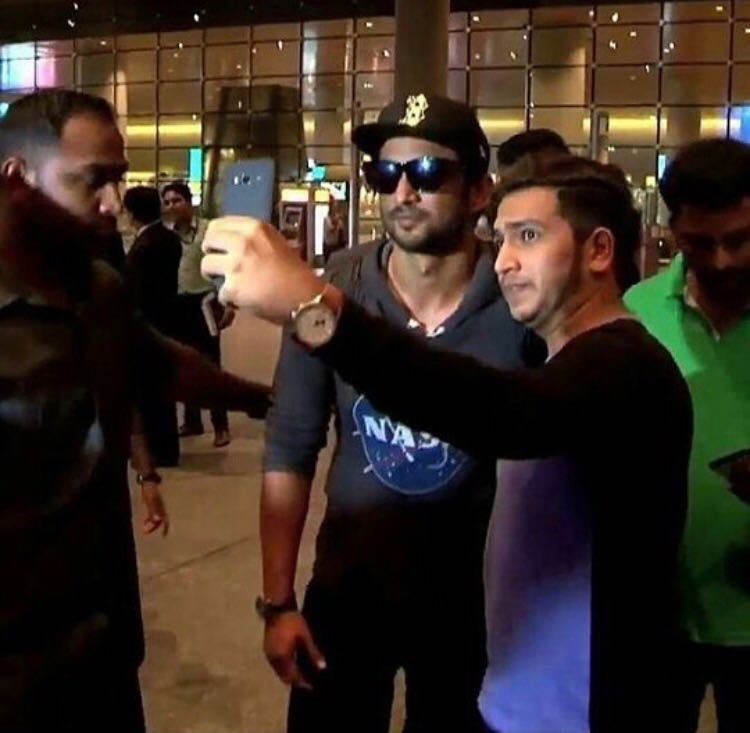 Says a source, " Sushant enjoys interacting with his fans and even has regular conversations with them over Twitter , where they get to know him better as a person. He believes he is what he is because of his fans and never takes them for granted. He recently even met with a group of young fans and other well wishers outside the airport . Sushant clicked pictures with them , conversing with several as he walked towards his car ."