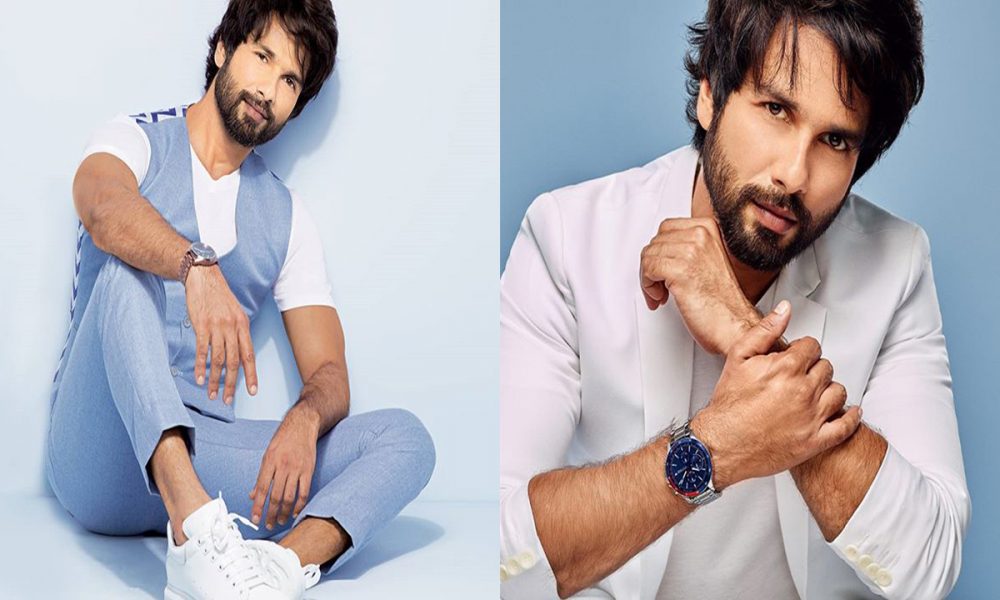 As the world is slowly adapting to the new normal, many celebrities are returning back to work. While many celebrities took a much-needed break and enjoyed their time during the lockdown while spending it with their family, some also stayed consistent with their health and fitness for when the time comes to go hustle again. One of these celebrities is Shahid Kapoor.
Recently, the actor has been flaunting his new look. Not so long ago, he uploaded a stunning selfie of himself with a stern expression as he wore sunglasses. Another distinctive thing about the picture was that he looked clean-shaven!
https://www.instagram.com/p/CE39U47HpLZ/
He soon uploaded another picture, a mirror selfie to be precise with a monochromatic filter. With his clean-shaven look, he could also be seen flaunting his long locks, similar to what he had during the early 2010 era. He captioned the picture, "Feelin' it"
https://www.instagram.com/p/CE9Mr7UHtTD/
The third reveal by the actor, made us look at his well-maintained physique. He could be seen half sitting next to his bicycle as he captioned the post, "Beas mein cycling ? Heaven on earth." Earlier it was reported that the actor has been quarantining with his family in Punjab, specifically in Beas.
https://www.instagram.com/p/CE9qJlUHfvY/
In his forthcoming film, he will be seen playing the role of a cricketer. The film will be a Telugu adaptation of the same name called 'Jersey', it is being directed by Gowtam Tinnamuri.