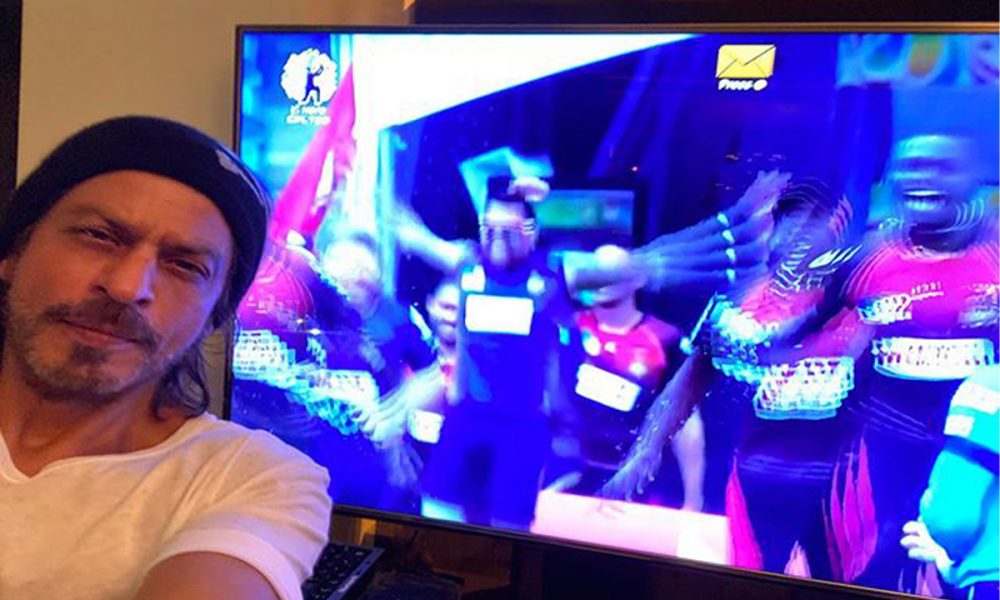 Source: Instagram
King of Bollywood, Shah Rukh Khan was extremely excited when his team Trinbago Knight Riders (TKR) brought home the trophy for their win at the 8th season of Caribbean Premier League 2020. It is the team's 4th win, the highest win by any team out of all the 8 years of the tournament.
It was Darren Bravo who hit the winning boundary and the actor took to Instagram to congratulate the entire team for their win. He also posed next to his television and took a selfie of himself with the players who were being displayed on the screen. He captioned his post, "Ami TKR we rule. Awesome display boys…u make us proud, happy and make us party even without a crowd. Love u team. @tkriders @simmo54 and my fav @dmbravo46 well done @kieron.pollard55 & my man @djbravo47 love you how many now4!!!"
He also urged the team to come and participate in IPL, i.e. the Indian Premier League, "!! @bazmccullum42 come to IPL lov u. Thank you Trinidad & Tobago and the @cplt20 for the tournament. @gototnt"
https://www.instagram.com/p/CE9yrQhluLZ/?igshid=6ghsnojbiumi
Due to the COVID-19 outbreak that resulted in a pandemic, the Caribbean Premier League for 2020 was played in a confined space, owing to the social distancing norms. Two venues from Trinidad and Tobago were selected for the tournaments to be held in.