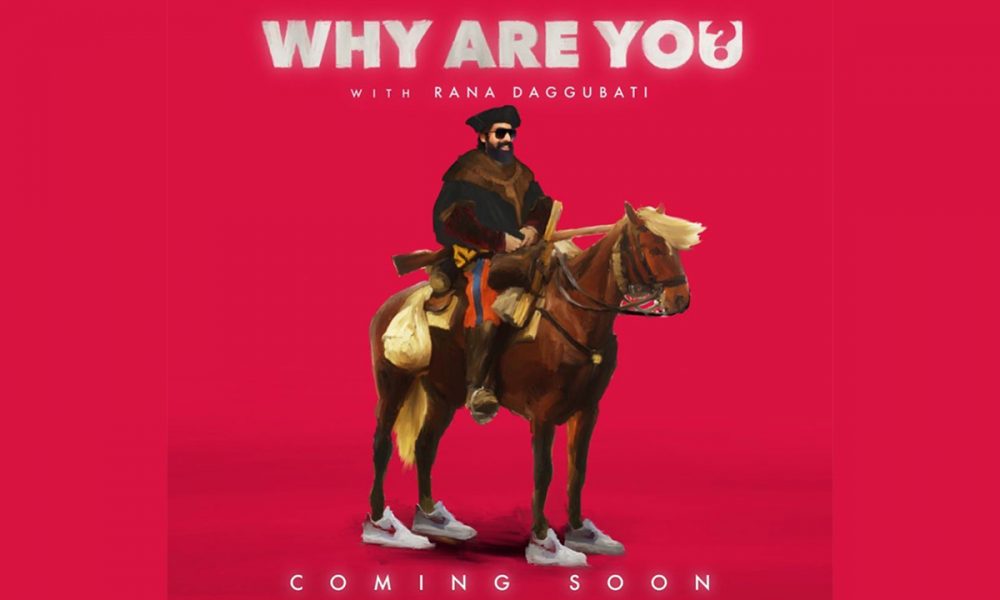 Source: Instagram
South sensation Rana Daggubati will be seen as a host for the very first time. He is all set to host a funny animated series called "Why Are You?" He dropped the teaser and the official poster for it on his social media handle Instagram. It is being regarded as an 'irrelevant fiction comedy'.
Owing to the animatic approach of the show, Rana was intrigued enough to join the project. He is also a creative producer of the show. See the hilarious teaser that he poster for his show, here:
He captioned the post, "A quirky irreverent fiction comedy with real-ish people 😉 "
https://www.instagram.com/p/CFWSt7BDMTH/
Apart from venturing into the entertainment industry as a host, Rana has a lot of films waiting for a release or are in the middle of filming due to the unexpected lockdown that led to the halt in the entertainment industry of the entire country. He will soon rule the screens in upcoming films like 'Kaadan', 'Aranya', 'Haathi Mere Saathi', 'Madai Thirannthu' and so on.