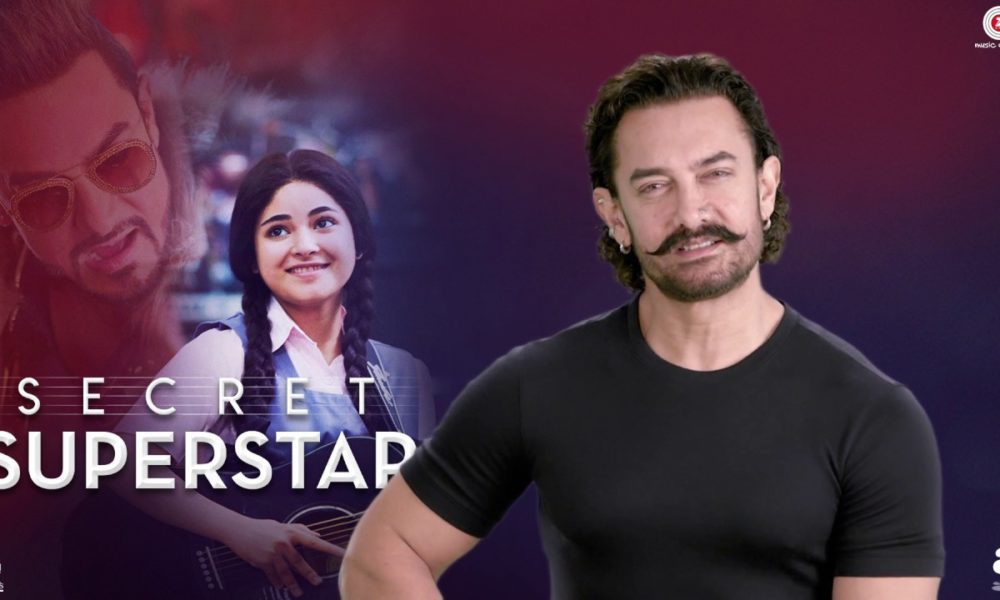 As the fourth song 'I Miss You' from 'Secret Superstar' released Aamir Khan opens up about his first love story in a short video.
The fourth song from Aamir Khan Productions' 'Secret Superstar' named 'I Miss You' was recently launched by Aamir Khan and director Advait Chandan. The soulful song explores the sweet teenage love between Insia and Chintan. Soon after the launch of the song Aamir Khan reminisced his own teenage love in this video.
The song strikes a chord with everyone as it takes us back to our childhood when we had our first love. Just like us, 'I Miss You' got the actor nostalgic as shared he fell in love for the first time when he was 12 years old. Aamir Khan shares that sweet, innocent love stories as such happen only once in a lifetime. The video further explores the small cute moments that were enough to make him smile.
The video of the song depicts Insia visiting Chintan's place to study, similarly the actor too shared moments that reflect everyone's stories. Sharing notes with each other, visiting the terrace just to see each other, getting hit by her, cute moments like this made their way to some of the warmest memories in Aamir Khan's life.
'I Miss You' depicts a similar love story, wherein Chintan is seen falling for the talented Insia.
'Secret Superstar' is a film essentially based on music with the lead protagonist Insia played by Zaira Wasim being an aspiring singer. The young girl faces resistance from her father after which she opts to follow her dreams by posting videos on social media anonymously.
The trailer of the film has received a great response raising the anticipation for the film. The songs 'Main Kaun Hoon', 'Meri Pyaari Ammi', 'Sapne Re' and 'I Miss You' provide further insights into the film.
While the first song 'Main Kaun Hoon' depicted Insia living her dream, the second song 'Meri Pyaari Ammi' gave a shout out to the support she receives from her mother to fulfill her dreams. The third song from the film 'Sapne Re' takes the narrative forward and highlights the huff of Insia where she is seen struggling to fulfill her dreams.
The film has has generating huge buzz owing to Aamir Khan- Zaira Wasim returning to celluloid after 'Dangal' as well as the content of the film.
'Secret Superstar' is Aamir Khan Productions' upcoming film after delivering blockbuster films like Lagaan, Taare Zameen Par, Dangal among others.
Produced by Aamir Khan, Kiran Rao under the banner name of Aamir Khan Productions, Zee Studios, and Akash Chawla, Secret Superstar is written and directed by Advait Chandan. The film is slated to release on 19th October 2017.