Irrfan Khan who was on a promotional visit to Kolkata took to a serene boat ride amidst the Hooghly river in Kolkata during the promotions of 'Qarib Qarib Singlle'.
The boat ride was in perfect sync with the theme of the Tanuja Chandra directorial which revolves around the escapades of Irrfan Khan aka Yogi and Parvathy aka Jaya.
The national award wining actor reminisced his Piku days as he visited the Howrah Bridge. Irrfan Khan recalled the time when he shot for the Deepika Padukone starrer film as he past the location of shoot.
While during Piku, Irrfan Khan traveled through Hooghly via road, 'Qarib Qarib Singlle' gave the actor a chance to appreciate the soothing experience of a boat ride.
Irrfan Khan also tweeted about his Kolkata visit where in he missed his co star Parvathy. The romantic vibe around the boat ride made him miss his on screen love interest Jaya aka Parvathy.
The national award winning actor showcases the Irrfan Khan style romance in yet another content driven film after Hindi Medium. Parvathy who has served the Indian film industry with her strong performances in the Malayalam, Tamil and Kannada films for almost a decade will make her Bollywood debut with 'Qarib Qarib Singlle'. The film showcases the breezy romance of the unusual and fresh pairing of Irrfan with Parvathy.
'Qarib Qarib Singlle' is a departure from the usual fairy tale romance and puts forth that not every story has to have a perfect ending. The film resonates with the millennials' sentiments with the relationship status 'Qarib Qarib Singlle'.
The story promises to connect with singe people and even those who have found their partners through online dating platforms. The relativity of the content is probably one of the reasons why the trailer has struck a chord with the audience.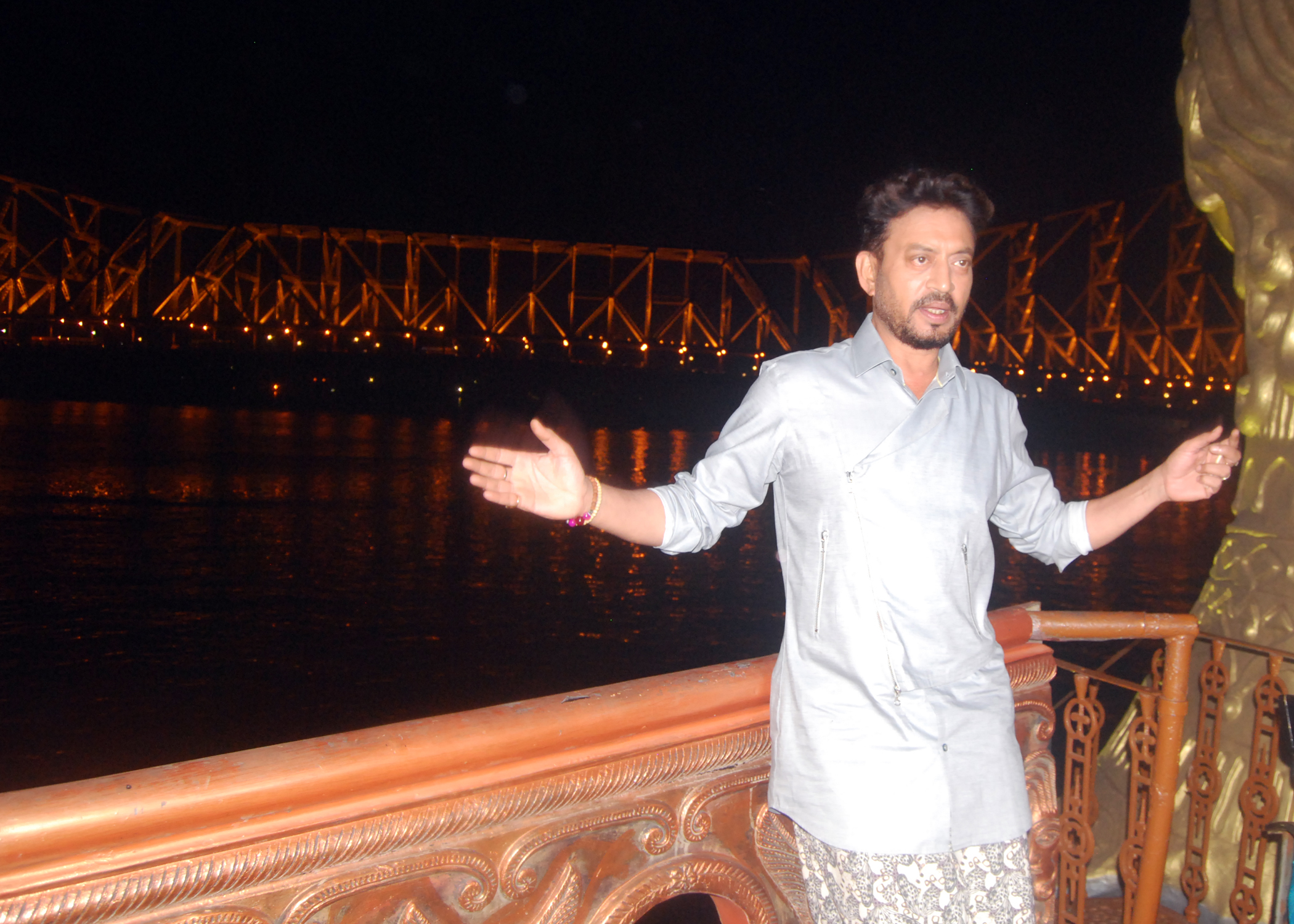 The songs from the film give us intriguing insights into the frictional relationship of Yogi and Jaya. Shot on the backdrop of picturesque locations the film proves to be a visual delight.
The bring-your-brain-in-theater romantic comedy is backed by Zee Studios who have earlier supported content films like Mom, Sairat, Natasamrat amongst others.
'Qarib Qarib Singlle' is garnering a lot of attention for its unusual pairing and quirky content. The trailer has received appreciation from the audience for its unusual storyline promising a joy-ride. The posters have attracted eye-balls for its taglines which is creating curiosity amongst all.
Presented by Zee Studios, 'Qarib Qarib Singlle' is A Jar Pictures production and is helmed by filmmaker Tanuja Chandra, the film is shot across real locations of Bikaner, Rishikesh and Gangtok and is all set to release on 10th November 2017.