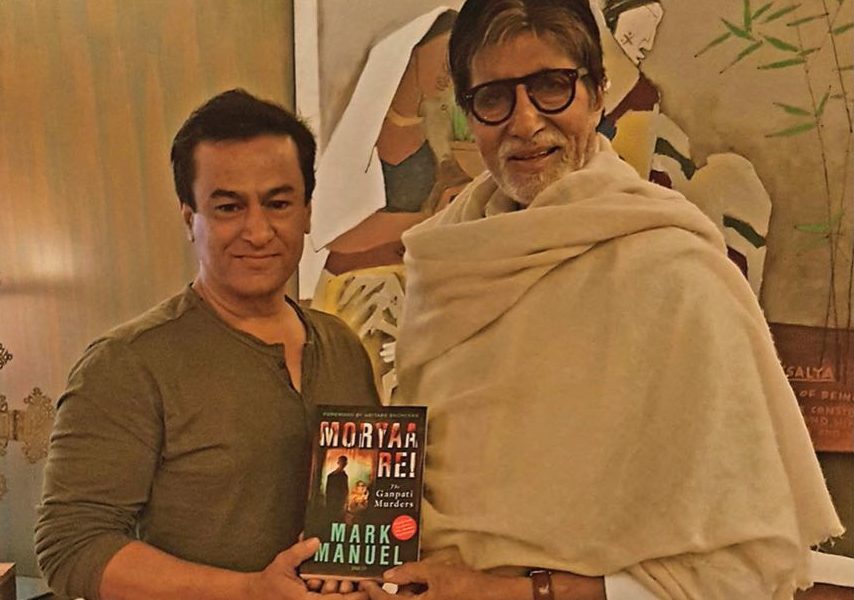 Senior editor and Mumbai journalist Mark Manuel has just broken into the Indian fiction scene with his first book, Moryaa Re! It is a crime thriller and lays claim to being the country's first full-fledged police procedural.
The plot is chilling: a bipolar killer on a sinister mission of revenge terrorises Mumbai during Ganeshotsav with a series of shocking, gruesome murders of celebrities who all have one fault in common.
The author, who began his career covering crime, got several Mumbai top cops and criminologists including Police Commissioners, Crime Branch chiefs, Detection officers and Encounter Specialists to work on Moryaa Re! with him.
What comes out is compulsively readable and gritty thriller with a tight plot that could have been ripped off the headlines. Amitabh Bachchan, who wrote its foreword, says the subject is "captivating and makes exciting reading".
"Mumbai, with its glorious festivals, colourful people and capricious monsoon, provides the perfect dark and rain-spattered back drop for murder," Mr. Bachchan writes. A Ganpati bhakt himself, the great actor also Tweeted, posted on Facebook, and wrote his blog on Moryaa Re!
Word about the book, which was released during Ganeshotsav, is spreading among crime thriller readers familiar with Mark Manuel's captivating style of writing. In its first week, Moryaa Re! was No. 3 on the Bestsellers' List, above the latest John Grisham!