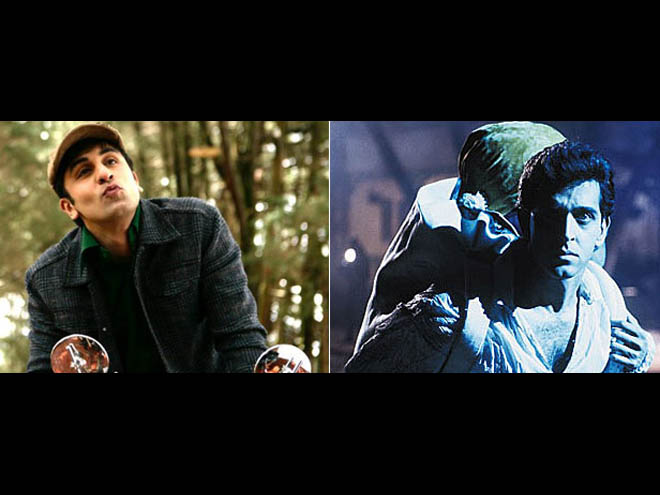 Mumbai: Very few know that superstars Hrithik Roshan and Ranbir Kapoor are great friends as their fathers Rakesh Roshan and Rishi Kapoor are extremely close. Hence it came as no surprise that the actors grew up with each other.
In fact as a child Hrithik would babysit a 4 year old Ranbir and has looked out for him ever since.
Hrithik Roshan incidentally was the first to call Ranbir and congratulate him on his debut performance in Saawariya. He even told Ranbir that he will be one of the biggest superstars of the country.
As per the sources, "Hrithik and Ranbir have shared a great equation over the years and have been friends since their childhood  .To date Hrithik calls Ranbir after every film to give him feedback on his film performances as well as his commercials."