"Shah Rukh Khan's collaboration with American DJ Diplo for a song named 'Phurr' in 'Jab Harry met Sejal' has already got everyone excited. However, it was the Grammy winner who convinced the Superstar to feature in the music video.
The actor recently shot for the promotional video of 'Phurrr' in the sunny vistas of Los Angeles. Talking about the shoot, Shah Rukh Khan said, "Diplo had a show in Miami, but he postponed it and flew down to LA instead."
Shah Rukh Khan revealed that he wasn't supposed to be a part of the video but Diplo convinced him to shoot. "I went on the set to meet him. But, he insisted on me being a part of the video, and I had to oblige. He showed me some swag moves, and I just copied him."
The actor and the musician share a great bond, which could be traced back to the time Diplo visited India for a show and flew down to Goa to meet Shah Rukh on the sets of 'Dear Zindagi'.
Shah Rukh Khan gave further insights into their bond saying, "Diplo has spent a lot of time in Kolkata, so he loves India and our culture. He was sweet enough to give me a jacket of his record label, Mad Decent."
Diplo's kids are huge fans of the actor and were delighted to meet him, King Khan, however, was surprised to acknowledge this. Shah Rukh said, "I was surprised that his sons knew of me. Unfortunately, my kids couldn't come because it was an early morning shoot."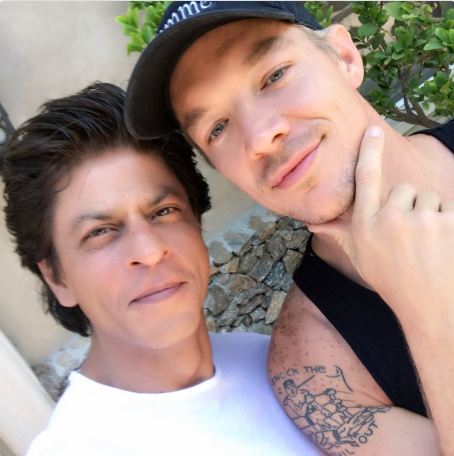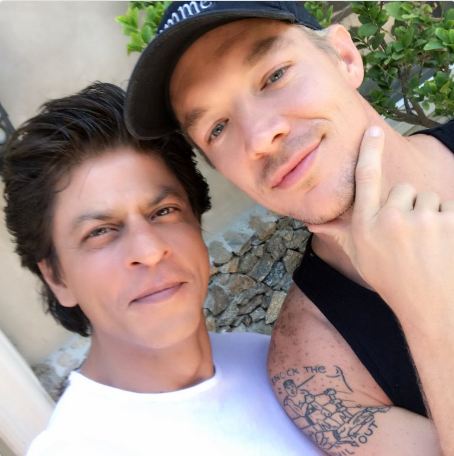 All the songs from the film are topping charts and are catchy enough to be playing in our heads all the time. The mini trails and the trailer have intrigued everyone like never before. The new song 'Phurrr' is just bound to increase the anticipation.
Presented by Red Chillies Entertainment, 'Jab Harry met Sejal' is directed by Imtiaz Ali. The film is all set to release on August 4th, 2017.