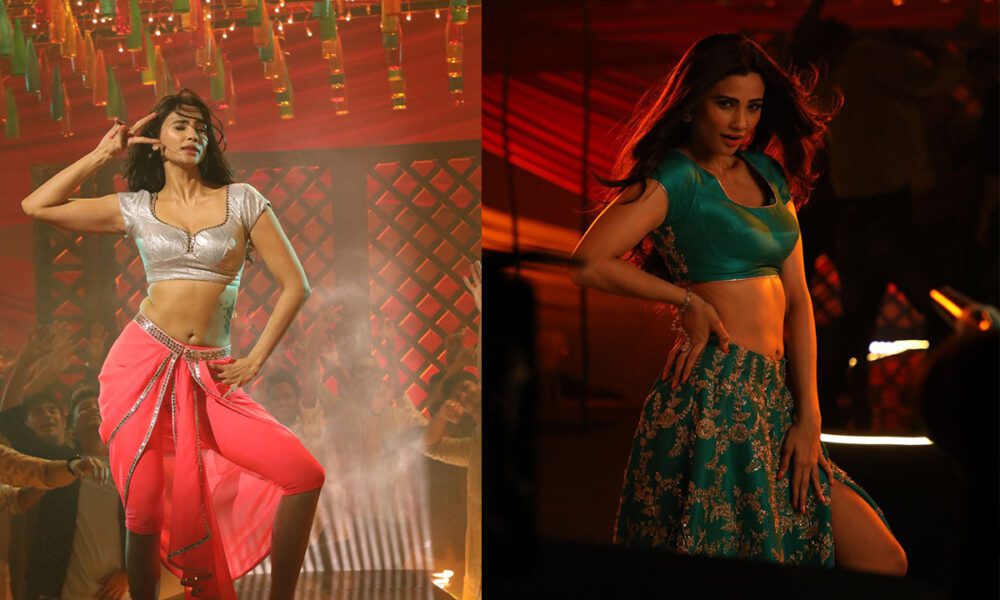 Actress Daisy Shah who has worked with many Bollywood stars in the movies like Jai Ho and Hate Story 3 will soon mark her presence in the Marathi cinema with the most trending dance number of the season "Raghu Pinjryat Ala".
"Raghu Pinjryat Ala" is from the much awaited movie Dagadi Chawl 2.
In relation to this Daisy Shah said, "I have always been passionate about dance and this dance number was a different experience altogether. The energy needed was so high that I just went for the kill. The thrill and excitement on set were contagious. There are so many actresses I look up to when it comes to dance numbers. I am happy I could do justice to such a wonderful song."
Most of the entertainment industry celebrities praised Daisy Shah for her energetic performance.
After watching the video actor Salman Khan posted on social media platform:
View this post on Instagram
Along with this Producer Sangeeta Ahir said, "Daisy was our first choice for 'Raghu Pinjryat Ala'. When we asked her, she was excited and immediately agreed. We were overjoyed that we got a chance to bring her onboard. The entire team behind the song has made it a fun, peppy number that no one can resist dancing on. It is sure to be a huge hit with audiences."
A Marathi action thriller, Dagadi Chawl is a smashing hit and emerged as a blockbuster. Dagadi Chawl 2 will see Ankush Chaudhari, and Makrand Despande reprises their roles and is all set to release on August 18. Both the instalments follow the world of crime and gangs and is directed by Chandrakant Kanse.