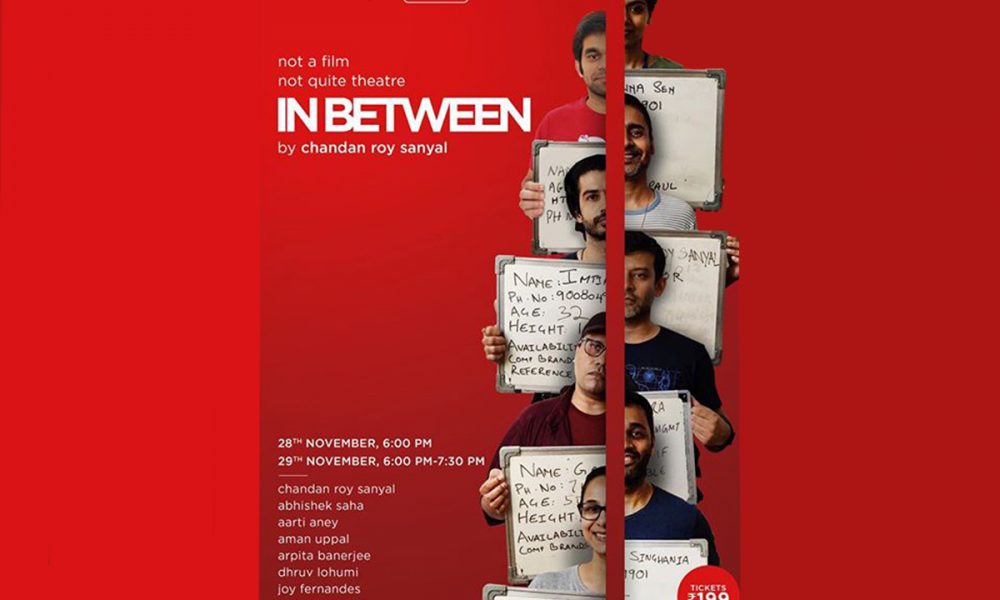 Source: Instagram
Popular actor Chandan Roy Sanyal has recently announced a new project he will be producing titled 'In Between'. His new feature is going to be something people have never witnessed before, he called it, 'not just a film, not just theatre but a bit of both'. 'In Between' is going to be a live film which has been shot only in one take!
The theme of this live film will centre around the struggle an actor has to go through in order to make it big in the industry. While introducing this film on his social media, Chandan wrote, "During lockdown created this piece IN BETWEEN ( not a film , not quite theatre ) out of actors workshop and i believe its one of a kind work which opens online this month."
He further explained, " A 55 min film shot in one single shot and broadcast live to your gadgets. A fictional story about bunch of actors in an audition room struggling with their lines and acting methods and how their training and experiences constitute who they are."
See it here:
View this post on Instagram
He also included the links to purchase the tickets to witness this project. Three shows have been scheduled from 28th November to 29th November 2020.
Chandan was also seen in the recently released web series 'Aashram' in the role of Swami Bhupendra Singh opposite to Bobby Deol. The show is available to stream on MX Player.