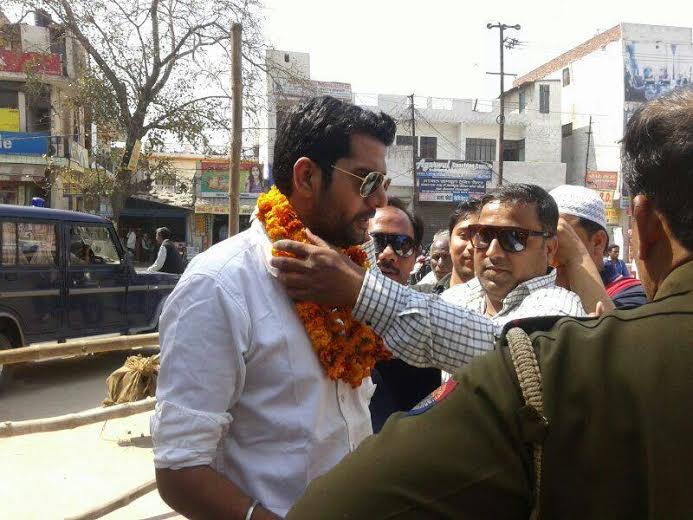 Mumbai: Bigg Boss 2 Winner & Actor Ashutosh Kaushik Today Filled His Lok Sabha Election 2014 Nomination From His Hometown Saharanpur.
According per the sources, Recently actor has Joined "Jai Mahabharat Party" And Party Official Convinced Him To Fight Lok Sabha Election From "Jai Mahabharat Party" Ticket For Bring The New Wave In Society.
Ashutosh Kaushik Is Very Excited For His New Role As Politician. After Win The Election, He Want To Serve His Constituency & Resolve The Local Issues And Problems of Saharanpur.
Voting Will Be Held On 10 April, 2014 in Saharanpur.