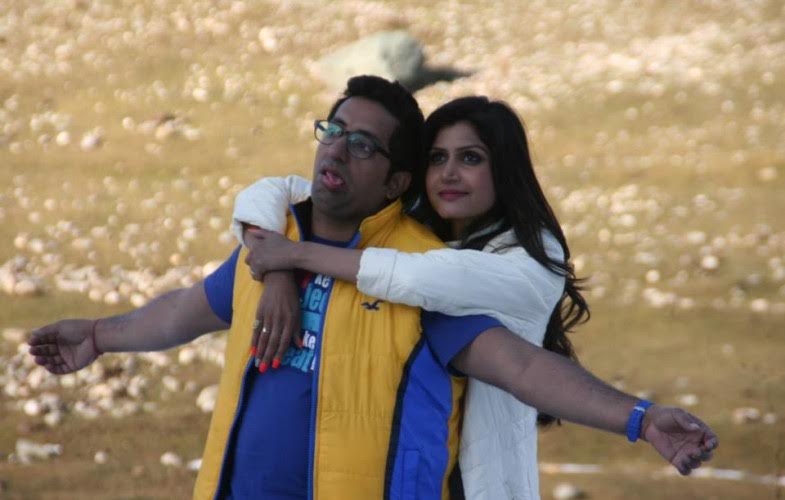 Mumbai: There have been various popular actors who have appeared on the extremely popular Bigg Boss Reality Show and some have even won it and managed to get some roles in Bollywood. However, can you believe it that this actor just appeared in the latest Bigg Boss 10 commercial and he is being launched as Main Lead soon ! We are talking about the versatile actor, Vikram Kochhar of Sumit Sambhal Lega fame who is getting launched soon in the banner of the Mukerjis, in Monjoy Mukerji 's Directorial debut Hai Apna Dil Toh Awara .
Vikram had created an impact in the popular Sumit Sambhal Lega T.V serial and had become a household name and his fans loved him in the latest Bigg Boss ad ! The talented Vikram is a N.S.D graduate of 2009 batch who was a part of Kingdom of Dreams, Zangoora and has appeared in numerous ads like Gems, Tata Sky,Red Bus,IDBI, Streax,OLX to name a few.
He has been chosen along with only 5 other actors from India for the prestigious Cirque du Soleil. Vikram is playing the role of Rikki Dalwani in Hai Apna Dil Toh Awara, a husband whose life is like a beach resort where he has this perfect wife Sanya Dalwani( Divvya Chuoksey) doing all the things, from house hold work to running their boutique and he seems to be engrossed playing a game of monopoly with his friends.
Vikram is even insecure about his bold and beautiful wife played by the stunning Divvya. So, it will be interesting to watch how Vikram effortlessly plays this husband's role who has a very hot wife portrayed by Divvya in Hai Apna Dil Toh Awara releasing on August 5th, 2016 at a theatre near you !