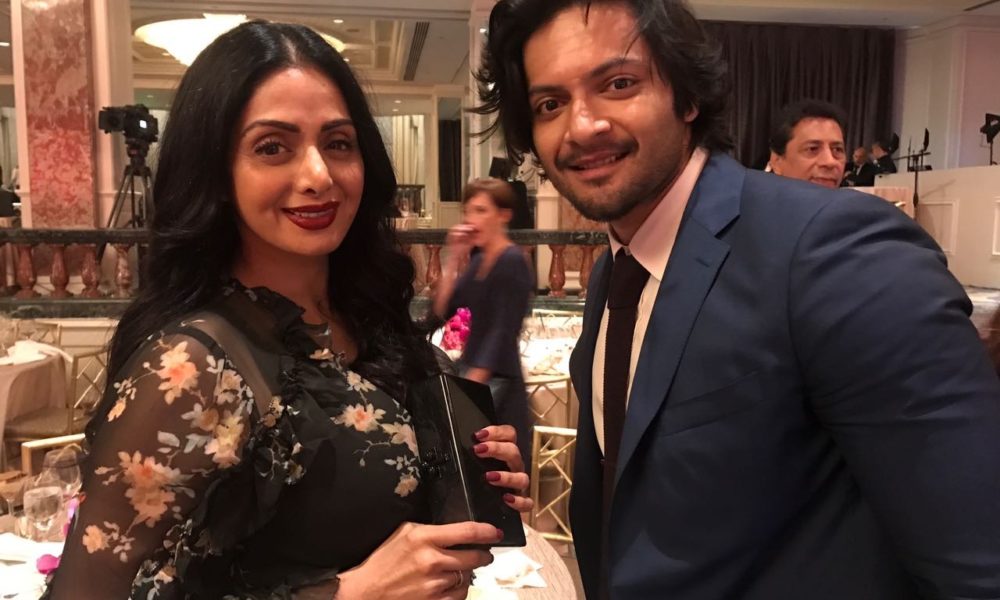 The suave Ali Fazal is making his mark the grand way in Hollywood with his next Victoria and Abdul and the handsome hunk is also seen attending gala dinners and socialising with some of the biggest names in Hollywood and with our very own talented beauty Sridevi at annual Hollywood Foreign Press Association dinner last night. It was a fan boy moment for Ali meeting Sridevi all the way in LA. Ali Fazal is in LA promoting his next Victoria and Abdul and was seen interacting with actress Sridevi and other Hollywood bigwigs. Actor Ali Fazal and Sridevi were the only actors from Bollywood who were part of this grand event. They both were seen walking the red carpet, interacting on films. Ali was seen brushing shoulder with some of the best names in Hollywood including Sir Patrick Stewart, Chelsea Handler, Elizabeth Moss, Chadwick Boseman, Dustin Hoffman, Anthony Mackie, Elizabeth Chambers and Armie Hammer, Chrissy Metz, Dylan Minnette amongst many others.
Speaking about his experience, Ali said, " It was indeed a pleasant surprise to meet Sridevi there. It was a great evening, well spent with some of The biggest names from Hollywood. I told her how much I admire her as an actress and how till date is an inspiration for so many.
We spoke about Victoria and Abdul and she was excited to know about it. She even expressed her desire to see the film soon.
Adding further to be a part of the evening, Ali said, "The HFPA is such a respected body of such dignified personnel. Then the icing on the cake was meeting legends like Dustin Hoffman. It was a first of its kind experience for me. The members of HFPA were really excited ahead of our world Premiere and festival rounds next month".!