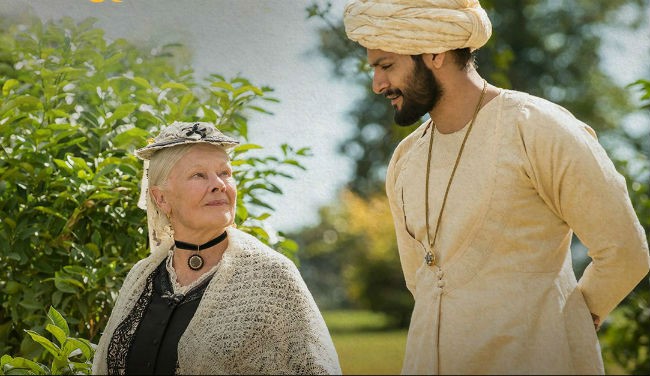 It's summer time in India and there's one thing most beloved to this season. Touted as the king of fruits, the 

mango

 holds a special place for all Indians in the summer menu. For those who have seen Victoria and Abdul last year, they would definitely remember the classic funny scene that takes place when Ali Fazal's on screen character, Abdul Karim judges the 

mango

 sent as a gift from India for Queen Victoria herself played by Judi Dench to be a bit off, in the sense that the fruit is not ripe, but rotten. On screen, Ali's character comments in dismay, that the 

mango

 is a bit off. He wants his Queen to try the 

mango

 in its perfect form. That scene definitely became one of the most memorable parts from the film. 
As an ode to his friendship with Dame Judi Dench off screen, Ali had the sweetest gesture for his co-star. Ali packed and sent across the most delectable Alphonso 

mangoes 

for Judi and got it delivered to her residence in London. Now that's truly a way to keep ones friendship and a cute gesture from the actor!
"Queen Victoria never tasted a 

mango

 from India. It used to go off by the time it would arrive in England. So I sent a few to My Queen – Judi. She loved them. Thanks to the timely help of my dear friend, Jagdish Rajpurohit , who sent them from his own farm. Fresh and homegrown. I guess Judi likes 

mangoes

. I personally love 

mangoes

. I think it is rightfully the queen of all fruit. My grandfather and i used to wait for the season. And he taught me how to pick the 

mangoes

", said Ali.