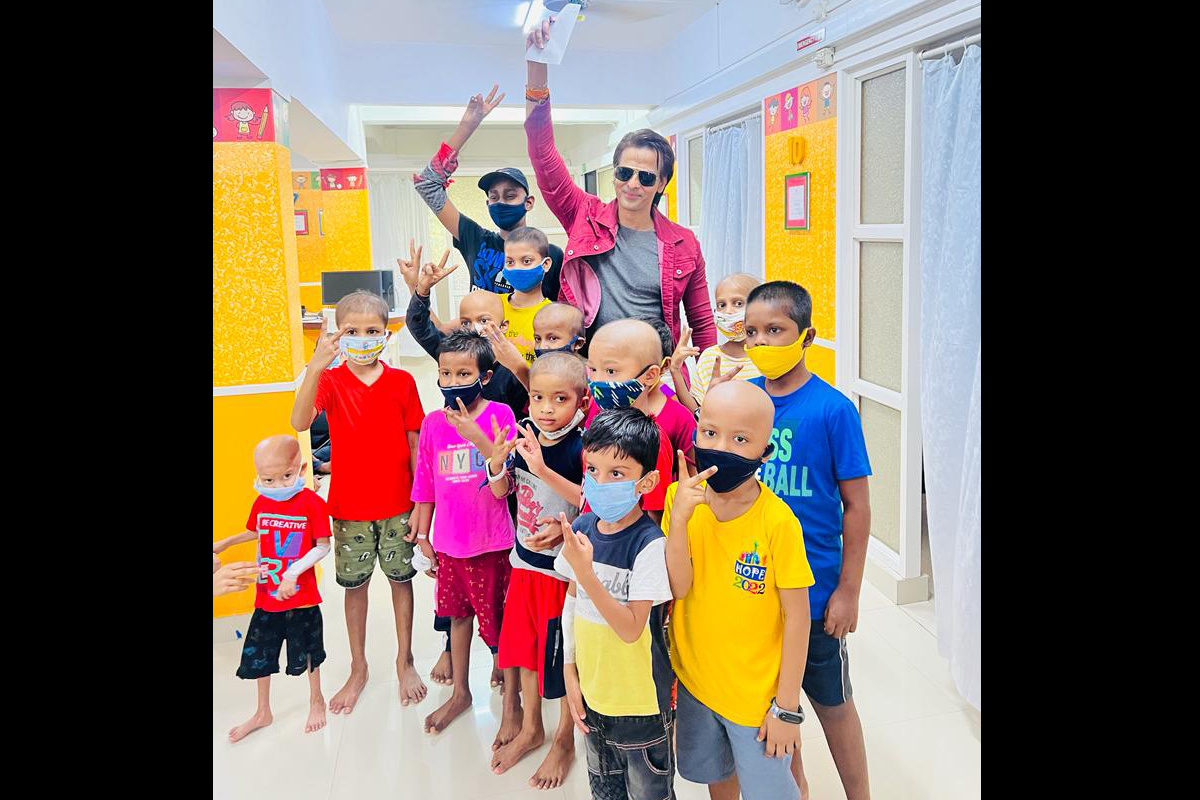 Mumbai: Renowned actor Kabbir recently paid a heartfelt visit to a local cancer hospital, spreading joy and positivity among the young patients battling the disease. With a genuine desire to make a difference in their lives, Kabbir interacted with the children, providing them with encouragement, support, and much-needed moments of happiness.
During his visit, Kabbir spent quality time with the kids, engaging in conversations, playing games, and listening to their stories. His warm presence and compassionate nature uplifted the spirits of both the children and their families, creating an atmosphere of hope and resilience.
As someone who understands the challenges faced by cancer patients and their loved ones, Kabbir expressed his admiration for their strength and determination. He emphasized the importance of emotional support and stressed the need to create awareness about the disease and its impact on young lives.
In addition to his visit, Kabbir has been actively involved in supporting cancer-related initiatives and fundraising efforts. His commitment to making a positive impact in the lives of those affected by cancer is commendable, and he continues to inspire others through his philanthropic endeavors.
Kabbir's visit to the cancer hospital serves as a reminder of the power of compassion and the difference we can make in the lives of others. His dedication to supporting these children and their families is truly admirable, and his actions reflect his genuine concern for the well-being of those in need.
—