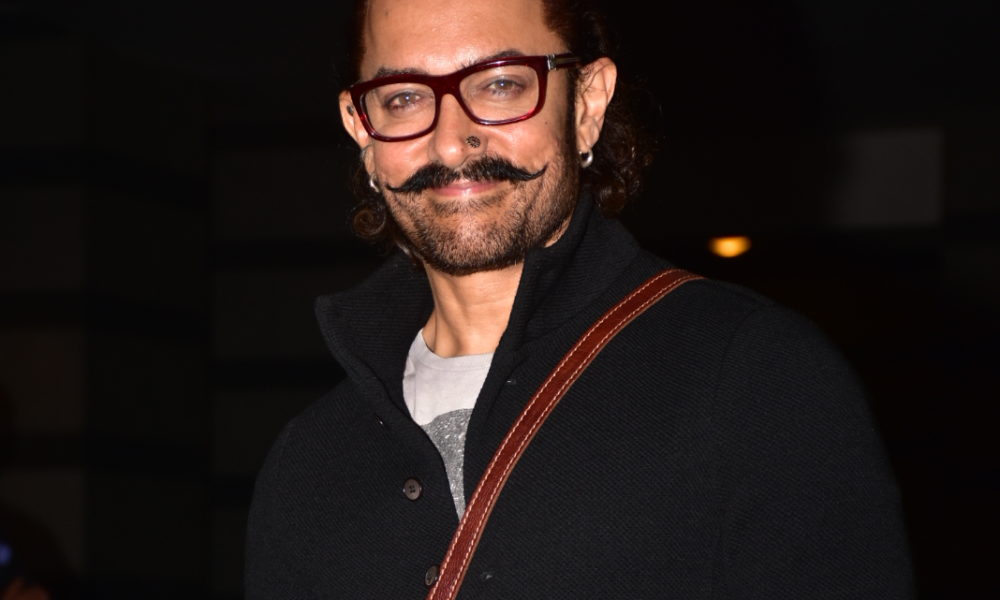 In its third year of inception, Aamir Khan is taking Paani Foundation to the youth of the country, the actor is keen that students should be reached out to volunteer for a day from their two months of summer holidays to help villages for the Jalmitra program and do Shramdaan.
Taking Paani Foundation to educational institutes, Aamir will be going to college and will make an appeal to students by pinning up call to action posters urging students to join the Jalmitra movement.
Superstar Aamir Khan who has been extensively working for the welfare of small villages in Maharashtra will be making this appeal in Mumbai Pune Nasik and Nagpur colleges to urge students to join in for Shramdaan.
The actor will be visiting Symbiosis college in Pune on the 20th of April and will interact with students over a question and answer session spreading awareness about the social initiative and urging them to join for Shramdaan.
Aamir Khan has been associated with Paani foundation for the past three years and has helped almost 1/4th of Maharashtra to conserve and utilise water.
Paani Foundation is a not-for-profit company set up in 2016 by the team of the TV series Satyamev Jayate to fight drought in rural Maharashtra.
The actor wants students from across the state to volunteer for the cause of water conservation and hence join Shramdaan.
Interested students can thereby register themselves on jalmitra.paanifoundation.in to join the movement.
Aamir Khan's initiative of Paani foundation's Satyameva Jayate Water Cup has grown to achieve what they were set out to in the last three years.
In 2018, over 9000 villages from 75 talukas will be competing for the Water Cup.
Because of his phenomenal work In this area, in Maharashtra, the smallest of places not only know about Aamir Khan but also take him to be a huge inspiration.
The actor who has been busy shooting for his upcoming film has been taking some time off along with wife Kiran Rao for Paani foundation and will be dedicating 2 months entirely to look into the work personally.